Best selling Preston author Nic's tips on home-life balance put her on the same book shelf as Mrs Hinch, Stacey Solomon and Marie Kondo
A childhood dream to become a best-selling author has come true at the age of 49 for Preston-based lifestyle mentor Nic Davies.
Watch more of our videos on Shots! 
and live on Freeview channel 276
Visit Shots! now
The household management guru's new book 'Get Life Organised' has stormed the Amazon charts and has put her on the same shelf as Mrs Hinch, Stacey Solomon and Marie Kondo.
Having just founded her third business, Platespinning Academy, Nic's goal for the book is for it to be a practical guide for the reader to work from home more effectively, and putting the missing boundaries in place that would naturally be there within an employment environment.
She wants to help people put rotas, routines and systems in place to make running the home easier, and ensuring all business activities are done as efficiently as possible.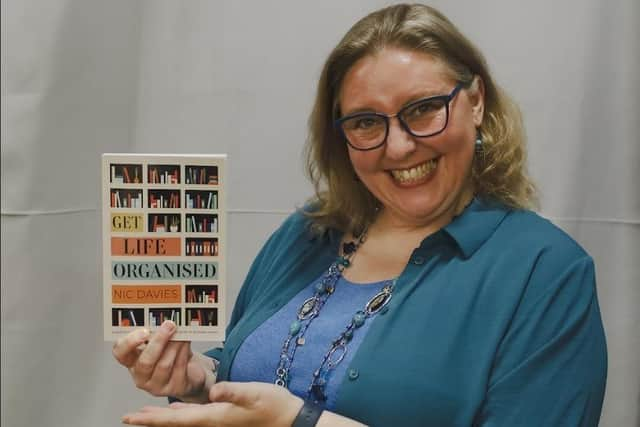 Nic helps business owners get life organised at home, so they can reclaim the headspace, time and energy needed to grow and run a successful business.
"I'm mum in a large blended family that has dealt with chaos for the last nine years," she explained. "I've been on the school run now for 25 years (and still five to go), I'm a Nana to three grandchildren with another on the way, and I've dealt with a range of different parenting experiences. Good and bad.
"I deal with chronic pain on a daily basis, and it's how I manage with that as well that gives me a different perspective to just being able to declutter an entire garage over a weekend. I really don't like housework. I don't thrive on cleaning – but, I do have a rota and routines that I try and stick to, to make life as easy as possible. Any rotas I create are totally flexible and take into account the days when we just can't do anything. And that's okay."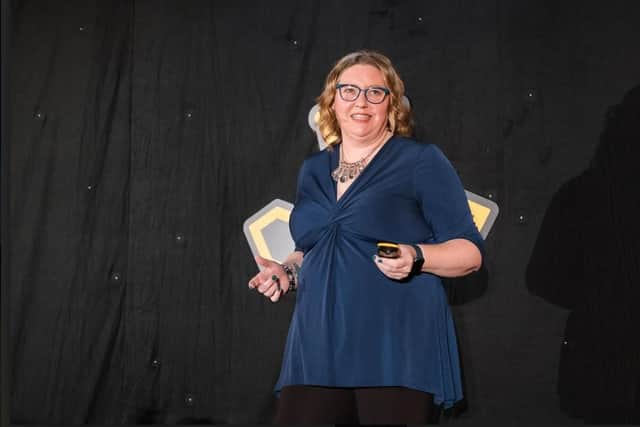 Nic says her mission is to make sure that everyone has an equal opportunity at creating a business they love, without feeling held back by household obligations, or adversity.
She has drawn upon her life experience - she suffered burnout with a heart attack at the age of 45 - to build an online community that supports anyone who is struggling to balance home life and business together, and empowers them to take control of their time and energy to show up as their best self in all areas of their life.
In 'Get Life Organised – a work-from-home household management guide for business owners' - she shares some of her tricks, processes and routines that help her run her home and businesses productively, despite the wide and varied demands on her time.
She says people are always asking "How do you manage to do it all?"- navigating self-employment, running businesses, whilst dealing with the fact her household expanded from three to eight overnight. She explains: "In amongst all the chaos, I realised that we needed to become extremely organised, very quickly - so, I put plans in place for us to continue working, whilst keeping things running at home."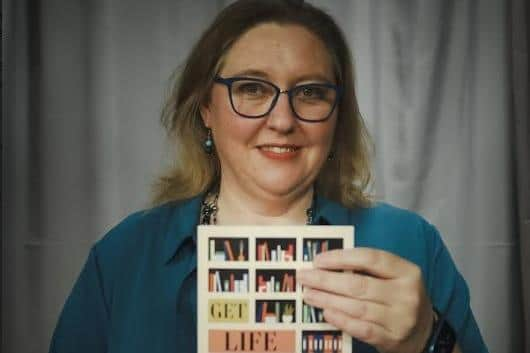 Her book was such a big hit when it was published last month that it shot up the Amazon charts, reaching 11 number ones, putting her on a par with the likes of author Mrs Hinch - Sophie Hinchcliffe - who has 3.8m followers on Instagram and is said to be the UK's highest-paid influencer.
Singer Stacey Solomon is the host of the TV programme 'Sort Your Life Out' and Marie Kondo is a Japanese organising consultant whose four books have sold millions of copies worldwide.
Nic added: "With my book I am here to support others dealing with overwhelm, or lack of boundaries, those who have too much to do and don't know where to start, those struggling to manage their time so life at home is starting to be impacted, those trying to do it all themselves, who are neglecting their own wellness/health/basic needs.
"I've been all of these people and it isn't a good place to be. I'm seeing many business owners expecting too much of themselves and I want to help."