Battery farm - enough to power 8,000 homes at peak times – planned for farmland near Preston
A battery farm - for electricity not chickens - is being planned for a field near Preston.
Watch more of our videos on Shots! 
and live on Freeview channel 276
Visit Shots! now
A project to house 64 battery storage units in shipping containers on pastureland next to a farm in Green Lane, Barton has been submitted to the city council.
The scheme, put forward by local firm Barton Battery Storage, will also include a sub-station and other component units and will be built on 2.5 acres of meadow. If approved the site would be able to power around 8,000 homes at times when the National Grid is over-stretched.
The company says the Raby's Farm compound will be surrounded by acoustic fencing and an earth bund to screen it from view. And locals are being assured that the impact will be "negligible" with the sound from cooling fans at the site not being noticeable above the general noise in the area - the M6 motorway runs to the eastern side of the property.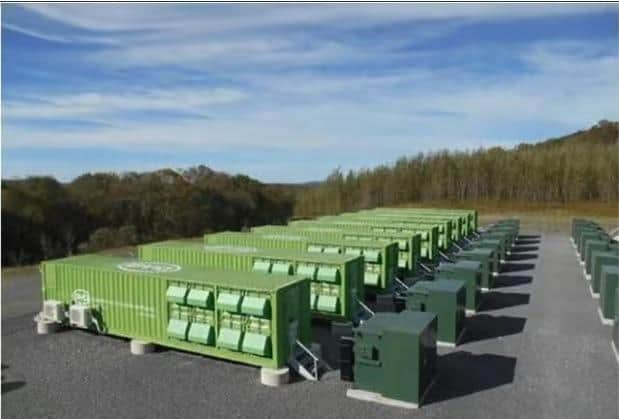 Battery farms are popping up across the UK as electricity storage becomes a key part of protecting supplies for times of fluctuating demand. Similar storage facilities are being built on farmland at Howick, Penwortham.
A report by BBS to the planning committee explains: "The UK is making significant moves towards having a low-carbon and renewable energy network, but for this to be fully effective there is a need to ensure that there is sufficient infrastructure in place. Part of this is the need to store surplus renewable energy and redistributing this at times of fluctuation.
"The UK electricity network faces tough challenges to deliver the Government's target of reducing carbon emissions. Much of this will be achieved through decommissioning carbon intensive plants and continuing with the delivery of low carbon generation principally off-shore wind.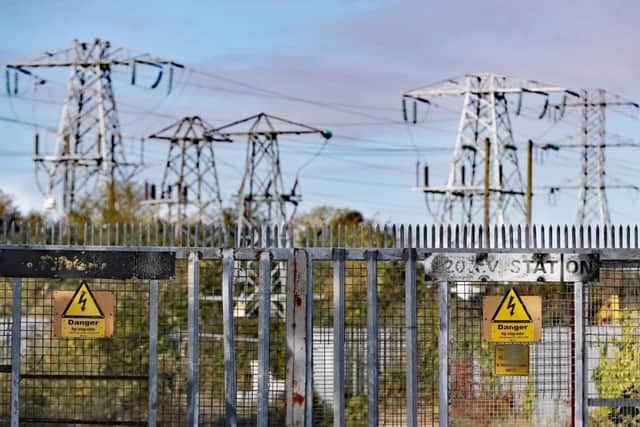 "National Grid also has to manage changes in the system frequency, voltage and reactive power. Imbalance can occur when there is high generation and low demand, or low generation and high demand.
"There have been significant advancements in the electrical storage sector over the past twenty-years, with technology and science making battery storage more efficient and commercially viable. As part of the ethos for supporting the delivery and resilience of green and low carbon energy, it is proposed that a scheme is brought forward to deliver this technology on site.
"This captures excess energy when it is available and transmits it back into the National Grid when required. The proposals have a very low impact due to the technology used. There are no emissions, noise or vibrations arising from the batteries. The plant and equipment is low level with the tallest substation elements being 12m in height.
"There has been a significant move to renewable energy generation in the past few years, with the UK producing over 50 per cent of its energy from non-carbon sources (i.e. nuclear and renewables). Whilst there has been a take-up in the way electricity is generated, there is also the need to ensure that the supporting infrastructure is in place so that the electricity generated can be suitably distributed into the National Grid.
"Electrical battery storage presents the best option to do this, taking surplus electricity generated by these low and non-carbon sources and transmitting these into the Grid at other times."