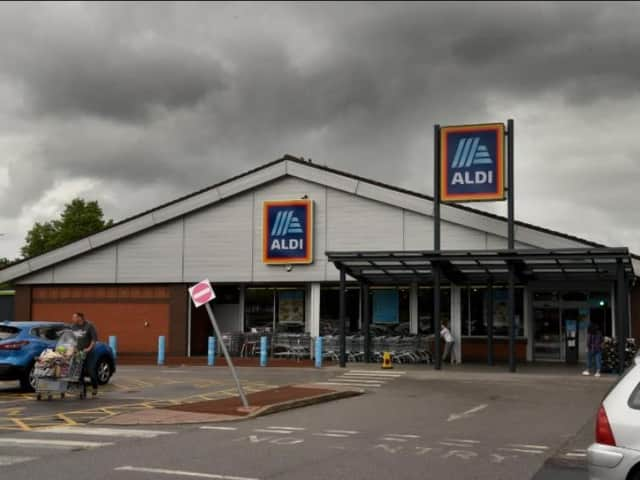 The Aldi store at Deepdale which will be demolished to make way for a bigger one.
The German discount retailer says the busy store on Blackpool Road, which has been there for 27 years, is outdated and looks "dated and tired."
It wants to increase its sales area by more than a quarter to offer customers an improved shopping experience.
Plans for the demolition and rebuilding project have been recommended for approval by council officers ahead of a planning committee meeting.
In a statement to the council, Aldi says the current building was "constructed using an old format which needs to be updated to meet Aldi's current requirements.
"The new building will have a modern and contemporary appearance. The design of the replacement building is considered to be an improvement in comparison to the existing unit which is beginning to look dated and tired."
The Deepdale store was opened in 1993 and has twice been extended - in 2006 and 2016. But bosses feel it is no longer fit for purpose and needs replacing.
The new store will have 1,254 sq mts of sales area compared with the current 982 sq mts. It will have 105 parking spaces - six more than at present.
It will also be much greener with the very latest energy-saving measures built into the design.
Opening hours are set to remain the same (8am-10pm Mon-Sat and 10am-4pm Sun).
No objections were lodged by neighbours.