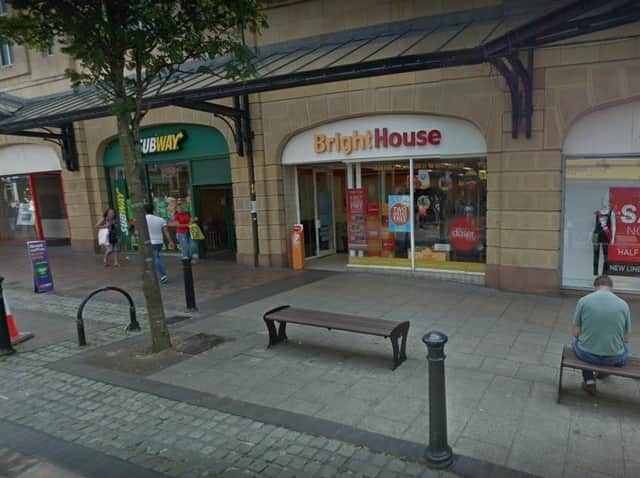 BrightHouse in Friargate, Preston
It comes just days after it closed all 240 of its UK stores due to the coronavirus outbreak.
The company has appointed Grant Thornton to keep running the business, and collecting money from customers.
The business said it will continue to look after customers' appliances until their contracts run out.
The rent-to-own operator has confirmed it has fallen into administration with more than 2,400 jobs at risk. Pic: Nick Potts/PA Wire
But there will be no new rent-to-own sales, and experts said that customers who are claiming compensation from the company might have to wait for longer than usual.
Non-essential stores across Britain have shut their doors to contain the spread of Covid-19, putting serious pressure on businesses which were already on the brink.
It proved to be the final nail in the coffin for BrightHouse.
Administrators were appointed to Caversham Finance Limited, which trades as BrightHouse, and Caversham Trading Limited (CTL), which supports the business's logistics, warranty and insurance claims, on Monday morning.
The business had already closed stores and started working remotely before administrators were appointed, in response to the coronavirus outbreak.
The administrators said the logistics and engineering arm of the business would continue to repair customers' items and deliver smaller items.
It comes a year after BrightHouse axed 30 stores across the country, hitting 350 employees.