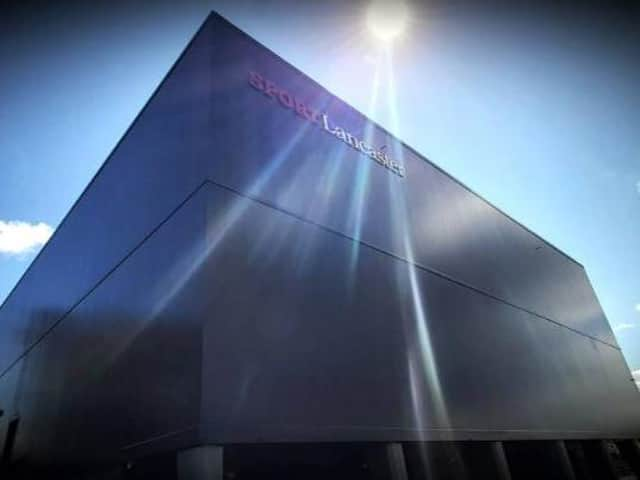 Lancaster University Sports Hall - one of Ball & Berry's projects
Leading approved inspectors which help ensure building work is compliant and safe, Ball & Berry was established in 2007 by Phil Ball and Steve Berry in order to provide a service which cuts through the bureaucracy and complexities of building regulations from conception to completion.
Now led by directors Dave Hodgson, Paul McNeill, and Dave Clarke, the Preston-based company has blossomed over the intervening 13 years, quickly establishing itself as one of the industry's savviest operators through work with the likes of Russells Construction, Sir Robert McAlpine, Kier, Hard Rock Cafe, Euro Garages, Eric Wright Group, Bowmer Kirkland, and Subway.
Currently undertaking around 300 new projects per month, the company now employs 26 people and has offices in Manchester, Birmingham, and London. The proof, as they say, is in the pudding.
"Walking away from a job and knowing it's safe is good; there's a real sense of fulfillment in the work," says Paul McNeill, 48, who's worked in the industry for more than 25 years. "The focus is to make sure something like another Grenfell never happens again and the concerns of residents need to be taken into account to make sure they're safe."
Dave Hodgson agrees. "We do everything from taking a kitchen wall out to 35-storey buildings in city centres and while it can be a stressful industry to work in, I really enjoy it," he says.
"It's amazingly rewarding when you see a building going up knowing you've had an influence. The job will always be changing, but we're all up for the challenge. You've got to keep your pencil sharp."
Having worked on projects such as the Lancaster University Sports Hall, the Leonardo Hotel in Manchester, the Boulevard Hotel in Blackpool, Station Street in Nottingham, St Albans Place in Leeds, and Exchange Square Phase One in Birmingham, Ball & Berry works across a wide spectrum of jobs. Which is part of the charm, according to Paul.
"You can't do a lot of work these days without it needing building regs, so that variety keeps the work interesting," he explains, having joined the company in 2010. "I can be in a high-rise residential building in a morning and looking at a beam in a kitchen in the afternoon."
But one variation no one was expecting was lockdown.
"The start of lockdown was stressful because we rely on new jobs, but it was like someone turned the tap off, which was a bit worrying," explains Dave, 60, who's worked in the industry all his life. "It was difficult; we we're just hoping we still had a business in three or four months' time, so when jobs started coming in again it was a breath of fresh air.
"Everything seems to be back to normal now, touch wood," adds Dave, who lives in Garstang and also joined Ball & Berry in 2010. "That's about as good as it gets given everything that's gone on."
Paul, who lives in Blackpool, calls the company's current workload 'buoyant' and is optimistic for 2021. "Even though we're in a pandemic, property sales are still going through and people are altering their homes with things like garage or loft conversions," he explains. "Equally, in the commercial market, we've seen a steady pipeline of work so we've gone from strength to strength."
It's been a real journey for the company over the past 13 years; a journey involving no small amount of pride.
"In the early days, it was just myself, Paul, and the two founders and we did everything from sticking stamps on envelopes to speaking to people at the bank," says Dave. "To watch the company grow over the last 10 years has been unbelievable."Not that we weren't ambitious, but if you'd said to me in 2010 that the business would have the turnover it has, I'd have thought you were having a laugh."