Leyland balloon professional selected for the Big Balloon Build in the UK
Andrea Roberts owner of A Gift 4 U in Leyland has been invited to create a Christmas Wonderland out of 125,000+ balloons.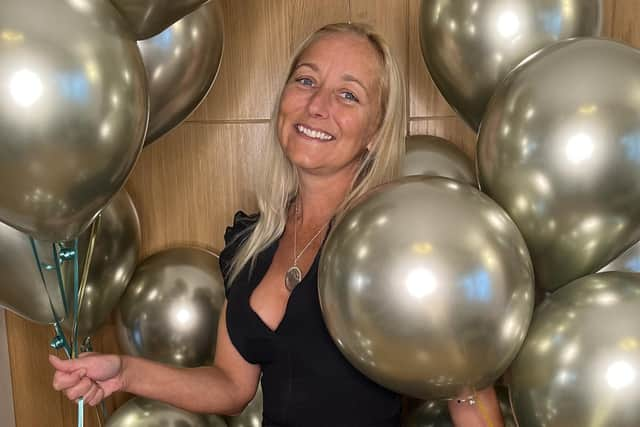 Andrea Roberts owner of A Gift 4 U in Leyland (originally from the Wirral) has been invited to join a talent team of the world's best balloon artists to create an immersive Christmas Wonderland out of 125,000+ balloons in Guildford, UK this December to benefit the Surrey Charity Network.
Andrea is donating her time and talents as a balloon artist, bringing joy and support to children. Andrea started A Gift 4 U in 2020, and first started out with personalised gifts, when her friend one day asked her to help make a balloon arch for her daughter's baby shower, this is when Andrea fell in love with making balloons and invested a lot of time and money on many training courses.
Since then has built her balloon business up and has a great customer base and lots of new customers that have been recommended to use A Gift 4 U.
Andrea was selected from hundreds of applicants to participate in the Big Balloon Build Guildford.
She said: "After seeing the amazing creations from other Big Balloon Builds, I never imagined being chosen to join a Big Balloon Build, so when the email came through to say I had been selected I screamed with excitement, my husband and 5 children also shared the same excitement and cannot wait to see what myself and the other builders create in December.
"It is an amazing opportunity to be able to work with Stuart Davies and many other talented balloon artists from around the world."
The Big Balloon Build will take over the Charterhouse School's sports centre and create the larger-than-life, holiday-themed exhibit out of 125,000 biodegradable balloons in just four days before opening it to the public to walk-thru and enjoy.
All proceeds from the event benefit the Surrey Charity Network, a collective of 30 charities in the Surrey/Guildford area that support local children.