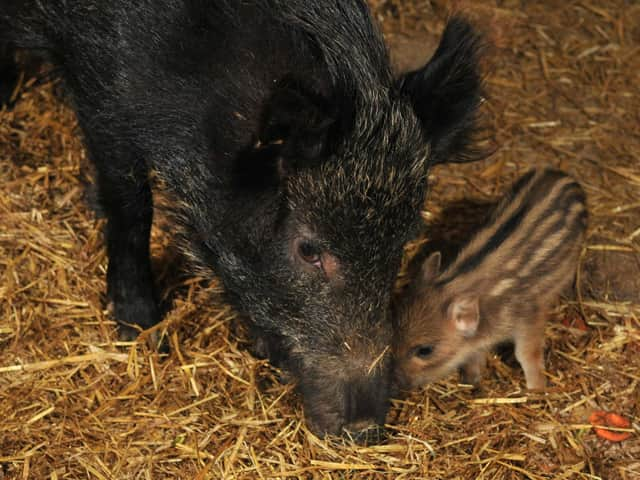 Wild boar and boarlet photographed at Bowland Wild Boar Park in January, 2018.
The development will help diversify Bowland Wild Boar Park on Wardsley Road, Chipping, said a report to Ribble Valley Council.
Agent Mary Miller from Rural Futures (North West) in a report accompanying the application noted that the Park is an established visitor attraction offering accommodation in five camping pods and had been purchased recently by the MacDonald family.
She wrote: "Visitor numbers have fallen in recent years and as new owners the family are keen to look at ways in which the business can be diversified to ensure the visitor attraction remains viable."
Emphasising the Wild Boar Park and open farm are the key elements of the business she said lodges will be sited in an area of newly planted woodland where many trees have been affected by ash dieback.