What the Dickens? Oliver goes out to play
Oliver Twist will emerge from the smoky squalid streets of 19th century London for a turn around the park this summer thanks to The Dukes theatre in Lancaster.
Saturday, 14th March 2015, 5:00 pm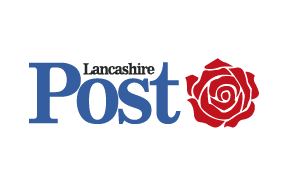 Oliver Twist will be the 2015 Dukes outdoor production in Wiliamson Park, Lancaster.
Although The Dukes has produced plays in Williamson Park for almost 30 years, this summer will be the first time it presents an outdoor show based on a story by Charles Dickens.
And it will also be the first time that the park show has been written by Debbie Oates, below, who's best known as a long serving scriptwriter on Coronation Street.
She is now an associate artist at The Dukes after successfully adapting two Christmas shows for the theatre.
Writer Debbie Oates who has adapted Oliver Twist for The Dukes.
Artistic director, Joe Sumsion, who will direct Oliver Twist, said: "Debbie Oates did such a great adaptation of A Christmas Carol for us in 2013 and I've always wanted her to write a park show."
"There's some stories which are so good that you want to put your own stamp on them.
"There will never be a version of Oliver Twist like there's going to be in Williamson Park this summer."
Last year, Debbie mentored Ulverston writer Zosia Wand when she took on the task of adapting Hansel & Gretel as a play in the park.
It went on to attract almost 14,000 people.
Last year also saw The Dukes reach an audience milestone with a total of 500,000 people having promenaded in the park since 1987.
Joe said: "The thought of letting the Artful Dodger and Fagin's gang run among a crowd of up to 500 people a night is an exciting prospect."
The cast of seven professional actors, whose names will be announced shortly, will be complemented by teams of teenagers from The Dukes Young Company who will become Fagin's gang.