Line up complete for Lancaster's season
The premiere of a romantic comedy and a Lancaster setting for a Dickens classic are among the highlights of The Dukes forthcoming season in Lancaster.
Saturday, 17th August 2013, 8:30 am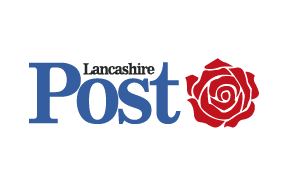 The Dukes Theatre, Lancaster
No Fat Juliets (September 26-October 12), is a plus-sized love story penned by and starring Lancaster-based actress Sue McCormick.
Set in the Lake District, it focuses on Beth, an actress who's never landed her dream role but finds a dream lover.
The comedy, with original songs, is a Dukes co-production with Oldham Coliseum Theatre and Ladybrain Productions.
An old story with a new twist – A Christmas Carol - is the venue's festive offering from November 29-January 4.
Following the success of her adaptation of Treasure Island last year, Coronation Street scriptwriter Debbie Oates turns her talents to Dickens famous festive story and sets it in Victorian Lancaster.
During autumn/winter, The Dukes also welcomes top class visiting theatre companies including the return of Northern Broadsides with The Grand Gesture (October 15-19).
Shakespeare fans are spoilt for choice with Pocket Merchant (October 22) and Shakespeare Schools Festival (November 15) plus I, Malvolio (October 18 & 19), a Dukes and Live at LICA presentation performed at Lancaster University's Nuffield Theatre.
The Dukes' National Theatre Live screenings also include the Bard's Othello starring Adrian Lester (October 6) and Tom Hiddleston in Coriolanus (January 30).
And, for the first time, The Dukes will screen a Royal Shakespeare Company production – Richard II starring David Tennant on November 20.
The main stage has lined up a host of household names for its comedy season including Sean Hughes (November 13); Henning When (October 25); Mark Thomas (December 12); Lucy Porter (September 14) and new for this year: Tony Law (October 5) and Paul Foot (October 10).
As for music The Dukes opens its autumn season with Deafjam (September 7) and sees the return of Africa Entsha (September 11) and record-holding beatboxer Shlomo(December 10).
Lancaster Jazz Festival's headliner, the Neil Cowley Trio, play on September 21.
The theatre also hosts the One Planet Festival over half term with workshops creatingfauna, flora and all things sustainable in the gallery and café bar.
And not content with a 
varied season indoors, The Dukes also ventures outdoors when it again stages Light Up The Waterways on Lancaster Canal (October 29 & 30) and takes part in Light Up The Streets on November 1.
Details of these and 
other events: Box office: 01524 598500 or www.dukes-lancaster.org.