Scots bring Soul South for the Weeekend
A music festival seen as the 'fastest growing weekender in the country' is coming to Preston.
Thursday, 18th September 2014, 2:04 pm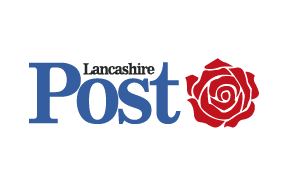 Legendary Hacienda DJ Graeme Park
Featuring international DJs and artists including legendary Hacienda DJ Graeme Park and NewYork DJ Danny Krivit, the Scottish Soulful Weekender (SSW) takes place Friday September 26 to Sunday 28 at the Park Hill Hotel, Charnock Richard.
Organised by DJ Yogi Haughton – dubbed "Scotland's most important DJ" by the Edinburgh Evening News – The Weekender moves south of the border for the first time this year, its soaring popularity meaning it has outgrown its Dumfries home.
SSW is into its fourth year and caters for musical tastes from House and soul to jazz and funk.
Northern Soul legend Ann Sexton is sure to draw a crowd for only her second show in the UK where she will perform hits 'You're Losing Me' and 'You've Been Gone Too Long'.
Another American making his debut at SSW4 is Garfield Fleming, acclaimed as 'one of the best singers in soul' after his songs 'Don't Turn Me Away' and Let's Turn In Early'.
More than 60 DJs will appear, including 'The Godfather of Manchester clubbing' John Grant, who will play a 
Rafter's, Blackpool Mecca and Ritz Classic set, Graeme Park, who will play a disco set and Luke Howard, from London-based Horse Meat Disco.
Grant, Park and Howard all appear in The Shrine Room, one of five rooms on offer for fans.
The Pressure Point is the place for fans of house music.
With its enormous sound system, it's for the larger acts in the line-up like Danny Krivit and Fish Go Deep. Krivit tops the bill, having worked as a DJ in popular New York nightclubs since 1971, travelling to places as far as Tokyo and Seoul, playing to thousands.
Krivit will be supported by Fish Go Deep, who have been fixtures in their home town of Cork and have also performed at clubs and festivals in Europe, the Middle East, Asia , the USA and Canada.
The Blue Room's line-up is headed by Jimpster, who has been producing, remixing and working as a DJ for the last 20 years, as well as running record label Freerange Records, voted Best British Label 2007.
He is joined in the Blue Room by Germany's man in the golden mask Claptone, who visits Preston for the Weekender after a year of globe-trotting, having performed in cities such as Barcelona, Shanghai, Berlin, Toronto and Paris.
The weekender starts at 5pm on Friday September 26 and lasts until 7pm on Sunday September 28 with tickets priced at £101.50.
For more details visit www.scottishsoulfulweekender.com