Preston Orpheus Choir Christmas concert 2023
Preston Orpheus Choir invites you to A Festive Christmas with Music Director Dan Adams, accompanist Paul Greenhalgh and featuring Freckleton Brass Band and St Pius X Catholic Preparatory School Choir.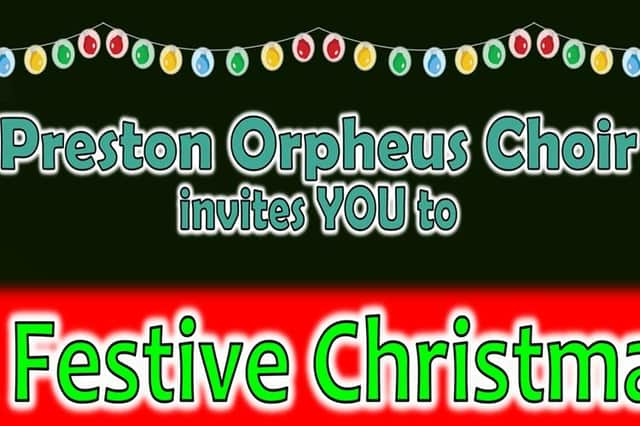 On Saturday December 9 at 7pm in St Michael and All Angels' Church, Egerton Road, Ashton-on-Ribble, Preston, PR2 1AJ
Christmas music old and new with plenty of opportunities for audience participation – who doesn't love singing Christmas carols!
Among the items new to us are "Ring out ye bells", Paul Laurence Dunbar's poem "Christmas Carol", set to music by one of our tenors, James Walton, which won the BBC Radio 3 Carol Competition in 2020 and "Star Journey", a suite of seven carols set to music by our Music Director Dan Adams.
Admission: Adults £13, under 18s £5, family £30 (2 adults and 2 under 18s)