Lancashire residents invited to attend Industrial Disease support group
Families affected by industrial diseases can access advice and support
Watch more of our videos on Shots! 
and live on Freeview channel 276
Visit Shots! now
Lancashire residents whose lives have been affected by asbestos-related diseases are being invited to attend a new advice and support group which is being launched in the region.
Founded by national law firm Simpson Millar, which has a specialist industrial disease team, the monthly meetings will provide access to information about government financial aid available and advice on legal rights to make a compensation claim.
The next meeting is due to take place between 11am and 12pm on the October 27 at Lodge House, Cow Lane, Burnley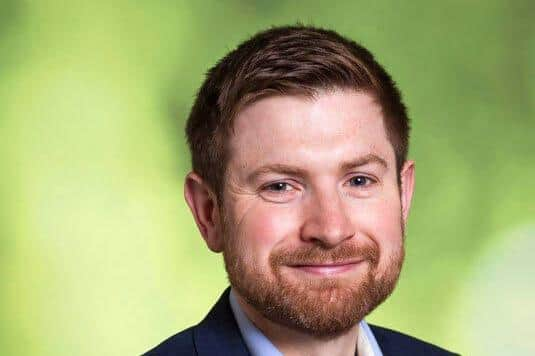 Between 2014 and 2019, there were 237 cases of mesothelioma deaths and 95 death certificates citing asbestosis as a cause of death within Lancashire alone.
Asbestos is a group of minerals that make up microscopic fibres with good fireproof and insulating properties; however, when these fibres are inhaled, they don't break down in the human body and can attach to the lining of the lungs.
Asbestos fibres are nearly impossible to expel from the body and can cause our cells to mutate and turn cancerous, they can also cause scarring and inflammation in the lungs.
Most people who develop asbestos-related illnesses have been exposed whilst working with asbestos, or near to those working with it or disturbing it in older buildings or if secondarily exposed through actions such as washing the clothes of a family member which have been contaminated with asbestos fibres.
Job roles that are most common to asbestos exposure are trade workers such as plumbers, electricians, carpenters, teachers and hospital workers due to either disturbance whilst building or working in older structures with a high presence of asbestos.
Asbestos diseases that can arise from exposure to asbestos fibres are mesothelioma, a type of cancer that grows in the lining of organs, usually the lungs, abdomen, or heart. Mesothelioma has three different variations, with the most common being epithelioid mesothelioma.
Asbestos inhalation can also result in small-cell lung cancer, non-small-cell lung cancer, pleural thickening of the lungs and asbestosis, a type of lung fibrosis or scarring.
Anthony Waddington, an industrial disease lawyer at Simpson Millar, commented: "Asbestos-related deaths and the instances of asbestos related diseases in Lancashire and the Northwest remain tragically high. Here at Simpson Millar, we wanted to reach out and show our support for the community affected by the terrible legacy of asbestos.
"We recognise the long-term effects that asbestos exposure causes; by providing a supportive and friendly atmosphere, we hope to show individuals that they are not alone in their diagnosis.
"We have virtual and in-person meetings where people can seek advice and opportunities to share their experiences. We plan to invite guest speakers to share resources and their encounters with asbestos."