These great movies and TV shows were all filmed in Lancashire
Whether it's working class industrial backdrops, imposing castles, rolling hills or beaches, Lancashire has it all.
Friday, 20th November 2020, 7:00 am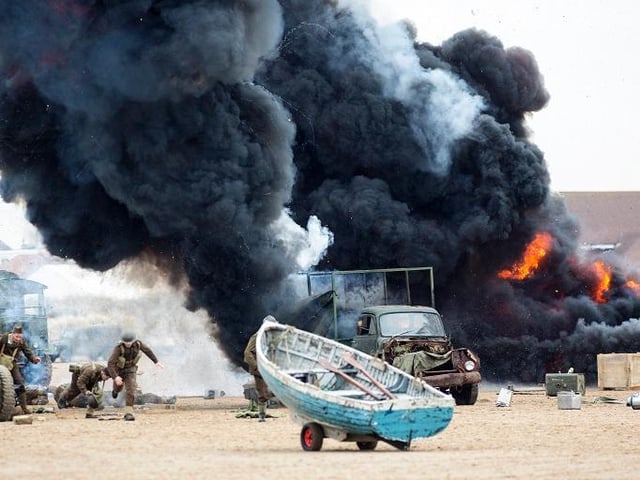 An explosion scene is filmed on St Annes Beach
Which is why so many film crews regularly descend on the county to make great movies and TV shows, like these:
A film crew in the Great Times Chinese Restaurant in Preston in 2014, during filming of A Monster Calls with Liam Neeson and Sigourney Weaver
Preston Guild Hall is transported to San Francisco during filming of Ip Man 4: The Finale
An explosion scene on St Annes Beach in 2019 during filming of the BBC programme World On Fire
Blackpool Pleasure Beach and Charnock Hall in Preston featured in Most Haunted Castles of Britain in 2002
Blackpool and Preston were both used for locations in Max & Paddy's Road to Nowhere, released in 2004
We've lost count of how many times Coronation Street has filmed in Blackpool, but here's Roy Cropper, played by David Neilson and Patti Clare who plays Mary Taylor filming in a car on the promenade in 2018
A location for many films and dramas, but Queen Street Mill in Burnley is probably most famous for it's use in The King Speech, for which Colin Firth won the Academy Award for Best Actor in 2011
We all enjoyed Paddy McGuinness' speeding ice cream van this year in Top Gear, but do you remember Chris Evans and Matt LeBlanc filming time trials along the Lower Walk in Blackpool?
Lytham Hall, Towneley Hall and Hoghton Tower were both locations in Casanova (2005) with Rose Byrne, David Tennant and Peter O'Toole
Britain's Got Talent is another regular visitor to the coast, to tap into the county's future stars. Here's Ant and Dec on the Promenade in 2012
Actress Celia Johnson and director David Lean, boarding a train together at Victoria Station, headed to Paris to receive an award for their film 'Brief Encounter' which was filmed at Carnforth Railway Station
Tim Burton and Samuel L Jackson arrived in Blackpool in 2015 to film Miss Peregrine's Home For Peculiar Children
Preston, and especially the University of Central Lancashire, featured heavily in Chicken Tikka Masala; a "big gay comedy about a big fat wedding"
Hoghton Tower, near Preston, became St Hilda's Orphanage, in Birmingham for an episode of the BBC's Peaky Blinders
The 2016 dark fantasy A Monster Calls was partly filmed at Colne Valley High School
ITV series "The Bay", starring Morven Christie as Detective Lisa Armstrong, was filmed in Morecambe
When Pete and Omar lose their beloved Gran they go in search of Omar's estranged father in Blackpool, confronting him on the day of his daughters engagement party
And lastly, back to the Guild Hall in Preston, where filming is ongoing in November 2020. It is believed that the project will be a black comedy, including stars that have appeared in the likes of The Game of Thrones, however, this is yet to be confirmed