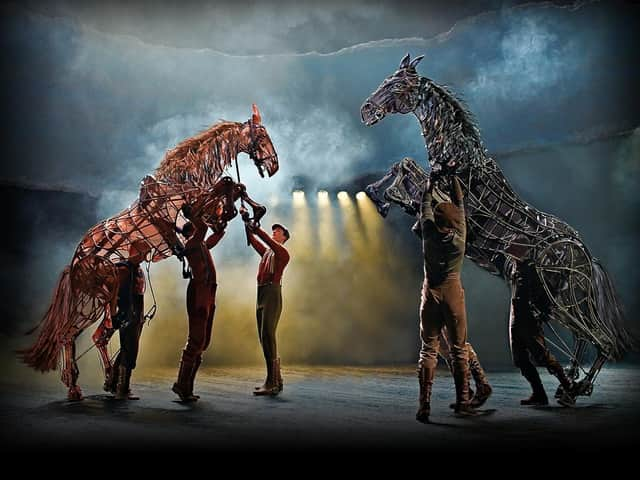 War Horse, presented by National Theatre Live, is being presented at Chorley Little Theatre
At the outbreak of World War One, Albert's beloved horse, Joey, is sold to the Cavalry and shipped to France. Though still not old enough to enlist he embarks on a treacherous mission to find him and bring him home.
Filmed in front of a live audience in the West End, the story is brought to thrilling life on stage and onto the big screen at Chorley Little Theatre.
See it on Wednesday, November 11 at 7pm or Sunday, November 15 at 2pm.
Tickets £12 (Loyalty Cards £10).