All the BBC TV quiz, game and reality shows currently looking for participants
Could you see yourself on Pointless, Bargain Hunt or DIY SOS?
Thursday, 11th February 2021, 4:06 pm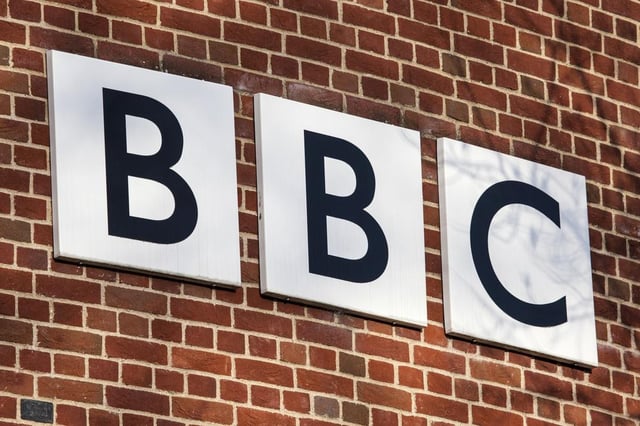 All the BBC TV quiz, game and reality shows currently looking for participants
We've all probably watched someone bungle an easy question on a game show and thought we could have done better, or wished it was us getting help with home renovations from a TV crew.
But how many of us have actually applied to go on TV ourselves?
Believe it or not, there are plenty of opportunities to apply for BBC shows throughout the year, including popular TV quiz shows like Pointless, Unbeaten, and Michael McIntyre's The Wheel.
The BBC says: "Do you despair at your household spending? Do you want to find ways to save money and shop savvy? "We're on a mission to prove that if you shop cleverly you could save a packet. Get in touch to apply or find out more!"
Generally participants must be 18 years of age and over, and at least currently residing in the UK, but details for each show are available on the application site.
A quiz show with cash prizes hosted by Michael McIntrye, where contestants take on The Wheel with help from celebrity experts. The BBC says: "We're searching for fun, confident and outgoing people who think they have the knowledge to take on The Wheel."
We all think we could do it from home, but what about in real life? Now's the time to find out by applying for Pointless. The BBC says: "Could you trust your mum, your brother, your housemate or your partner to help you win big under pressure? "We would love to hear from pairs of fun, lively people who think they can take up the Pointless challenge."
The BBC says: "If you have a treasured item that's seen better days and you think our experts can help, please get in touch now! "We're also keen to hear from communities who have objects of historical or social interest they'd like our help with."
A series documenting the lives of farming families over the course of a year. The BBC says: "This year, we are keen to hear from farming and crofting families living in Scotland, especially if you have a year of change or challenge ahead. If you are interested, or know someone who might fit the bill, get in touch now!"
A programme following people who take the decision to change their current way of life and move to the countryside. The BBC says: "We're interested in hearing from people who are seriously considering making a move from the city to the countryside or coast in the near to medium future, and are looking for help and guidance with making that decision."
A home-renovation show where experts create virtual reality home makeovers The BBC says: "If you have a budget set aside and need help creating a magnificent new home in 2021/2022 we'd love to hear from you."
With an episode every day, the Bargain Hunt team are always looking for more participants to see how much profit they can make with £300 at an antique fair. The BBC says: "We love to receive applications from enthusiastic viewers who are keen to appear on the show."
A new programme where members of the public can bring in unique objects for a group of expert dealers to bid on. The BBC says: "Do you have a unique object that you'd like to sell? From the makers of The Repair Shop, our new series The Bidding Room needs you."
DIY SOS: The Big Build sees an expert team of builders headed by Nick Lowles take on a much-needed major renovation project for someone who has had a recent change of circumstances. The BBC says: "If you're a homeowner, or know of a homeowner, who's had a change in circumstances that means you now require major building work to your property, then we may possibly be able to help."
These shows follow members of the public who have taken the decision to move out of the city, either to the countryside, or to one of the UK's top market towns.
A game show hosted by Jason Manford, in which contestants can win thousands of pounds by selecting the best one from a range of answers. The BBC says: "We're looking for fun, intelligent and competitive personalities to take part."
As the name suggests, you'll need to be a professional chef to apply for the next series of MasterChef: The Professionals, which will air later this year. The BBC says: "Do you have what it takes to impress the judges and be the next MasterChef: The Professionals champion?"
Many start, but only one will finish - could it be you? The classic quiz show is back with John Humphrys putting would-be quizmasters to the test. Applications for next season are now open, so if you think you've got what it takes to fill the famous black chair, apply now.
A comedy panel show hosted by Romesh Ranganathan, featuring guests via video call. The BBC says:"If you want to share your take on modern life and have your finger on the pulse of what's going on in the world, then we want to hear from you."
The BBC says: "Does your teenager spend too long on social media apps? Is your son obsessed with their games console? "We're producing an exciting new TV show which gives you and your family the chance to learn from one of the world's leading tech experts in order to change your screen habits and your life. "We'll give you practical tips from a Silicon Valley expert, so you can take back control of your tech and spend more time together as a family. "We're here to help and want to hear from families and households of all shapes and sizes!"
Have you been caught out unfairly by the small print in a purchase or fallen victim to some kind of consumer scam? Rip Off Britain might be able to help. The BBC says: "If you've been struggling to get a complaint resolved and no one's giving you the answers you need, please let us know. And it could be your story that Angela Rippon, Gloria Hunniford and Julia Somerville investigate on the programme."