Uncoupling by Lorraine Brown: Enchanting and romantic debut novel - book review -
When her overnight train uncouples on the way to a wedding in Amsterdam, Hannah finds herself stranded in Paris, virtually penniless, and three hundred miles apart from her boyfriend.
Wednesday, 17th February 2021, 7:00 am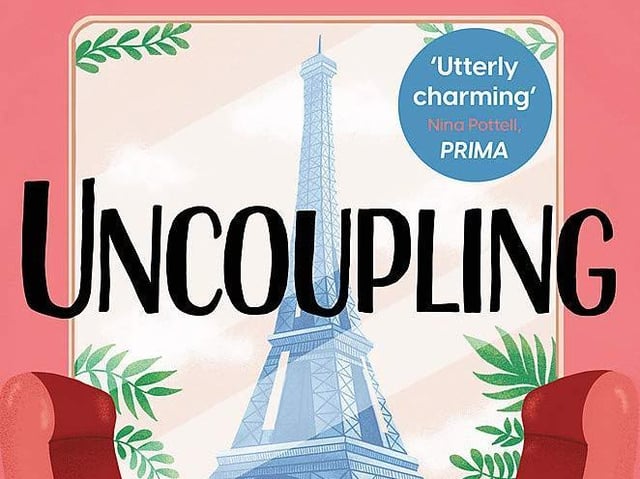 Uncoupling by Lorraine Brown
Will she find her way back to him… or is she on track for a whirlwind day that will change her life forever?
If you need an escape from the lockdown blues, climb aboard Lorraine Brown's enchanting debut novel and enjoy a romantic and breathtaking tour of the best that the famous City of Love can offer!
Brown, who recently completed a postgraduate diploma in psychodynamic counselling – a way of understanding the past to reveal the unconscious legacies of trauma and conflict – brings us a beautiful, empowering and uplifting tale of one young woman's unexpected journey of self-discovery.
With its alluring Parisian backdrop of busy, bustling cafes, colourful shops, the delectable smell of croissants and coffee in the air, and the iconic Eiffel Tower looming large over everything, Uncoupling features two people brought together by a quirk of fate, but discovering that their destinies might just have been written in the stars.
After a break together in Venice, Hannah and Si, her boyfriend of one year, are taking the train to Amsterdam for his sister's wedding. They were meant to be travelling in a first-class sleeping compartment but a double booking has left them on a cramped, rock-hard pair of seats for the next fifteen hours.
As the noise level rises in their carriage, and desperate for some sleep, Hannah moves to a quieter spot at the front of the train, not realising that the train splits at midnight… one half going to Amsterdam and the other heading to Paris.
Waking up to the nightmare that she is alone in the French capital, and with nothing more than an overdrawn credit card, a few euros and her camera, Hannah is out of her safety net with Si, and forced to start making decisions for herself.
Si is a born 'fixer' and Hannah, who has struggled with her self-confidence since her father walked out on the family when she was only seven, has allowed him to take control of almost all aspects of their daily lives.
But then Hannah stumbles into French musician Léo on the station platform, and, despite her initial reservations, they seemed destined to spend the day together, touring the sights of Paris, until she can finally catch another train to the wedding in Amsterdam.
And Hannah soon discovers that Léo is everything Si isn't, making her question how well she really knows herself… and whether, sometimes, you need to go in the wrong direction to find everything you've been looking for.
Brown uses both her counselling wisdom and her knowledge of the the long-lasting impact of childhood experiences as she explores one young woman's rollercoaster ride from a mundane life of stultifying acquiescence and uncertainty to the blossoming of a new-found strength and confidence.
As the truths and secrets that have marked out the lives of both Hannah and Léo are slowly revealed, the couple's increasingly romantic one-day odyssey amongst the streets, sights and landmarks of Paris becomes a meeting of minds and hearts.
Thrown into the path (almost literally!) of the handsome, charismatic Léo, Hannah must reassess her relationship with the controlling, egotistical Si, face up to the self-destructive elements of her everyday life, and find a new strength in acceptance and determining her own future.
With the magic of romance and the bright lights of Paris, this a journey that's simply magnifique!
(Orion, hardback, £14.99)