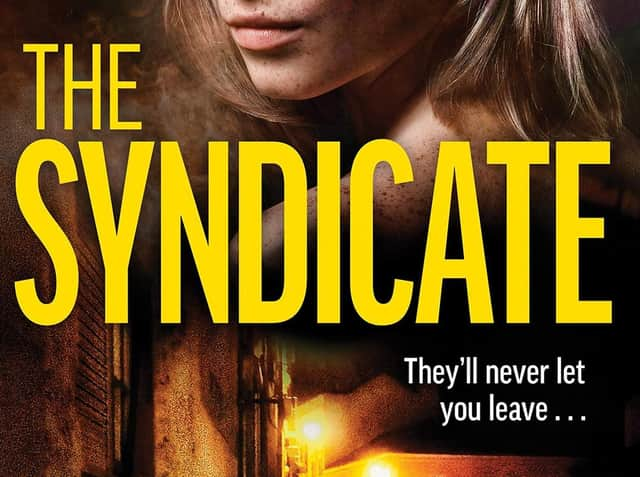 The Syndicate
Army veteran and now specialist bookseller Jon Kavanagh likes to keep his personal life as low profile as possible…
Not surprising really as twenty years ago, 63-year-old Kavanagh worked for a brutal London crime gang. But haunting events in his past are demanding to be heard, and he no longer has the self-will to resist revisiting them.
If you like your thrillers to come not just steeped in pulsating action, suspense and brilliantly portrayed characters, but also written with an exquisite, almost lyrical, insight and beauty, then G.J. Minett's The Syndicate should be your first port of call.
Minett, who has a Cambridge University degree and also an MA in creative writing, is a master of language and his devilishly entertaining crime novels blend clever, complex, multi-layered plots with an unexpectedly emotional firepower.
The Syndicate is this talented author's fourth book and it features a truly fascinating lead player… a dark and dangerous trained killer with that rare thing – a compassionate heart.
After suffering a severe head injury in a bomb attack while serving with the Army in Northern Ireland in 1990, Jon Kavanagh became friendly with Maurice Hayes, a crime boss whose son was killed in the same incident, and agreed to join his syndicate in London.
After several hits, which caused him no sleepless nights because death has been 'his constant companion' and because the victims were worthless characters, one night Kavanagh went against orders and left a witness at a crime scene alive.
The little girl in a pink nightdress, aged only about two or three, stood at the top of the stairs in the now dead target's house and Kavanagh failed to finish her off as part of what his bosses would call 'collateral damage.'
It was a move that didn't go down well with Maurice Hayes' ticking time bomb sidekick Vic, 'a volatile, seething pot just waiting to boil over' and, true to form, saving the child is an action that Vic won't forget.
Kavanagh started to look for an 'exit strategy' but leaving the syndicate was supposed to be 'non-negotiable.' Fortunately, the more benign Hayes had become a father figure to Kavanagh and let him depart for a quiet life.
Twenty years later and now in his sixties, Kavanagh is still haunted by the memory of that innocent little girl, her face a constant reminder of the brutal life he chose to leave behind.
Throwing caution to the wind, he determines to find out what happened to her but as Kavanagh searches for a way to atone for his mistakes, his past is catching up with him. The syndicate is looking to tie up loose ends, and they are prepared to use anything – and anyone – to get to him.
Kavanagh might think he walked away long ago, but the syndicate always was for life. And now they're coming for him.
Minett's novels are becoming must-reads for crime fiction fans and this new thriller delivers a blistering tale of betrayal and survival, bristling with menace and danger, and with a brilliant, jaw-dropping twist in its tail.
Scarred by a childhood tragedy, Jon Kavanagh is an ingenious creation, a deep-thinking hitman with a sense of duty and a conscience who made what his ruthless crime bosses deemed a 'mistake,' and has spent the rest of his life trying to escape its haunting aftermath and perilous consequences.
Indeed, The Syndicate has all those qualities that make a thriller memorable… subtle, soulful and gripping with an intelligent, intricately plotted story that sets the brain in motion, the pulse racing, and touches the heart in the most surprising way.
(Zaffre, paperback, £8.99)