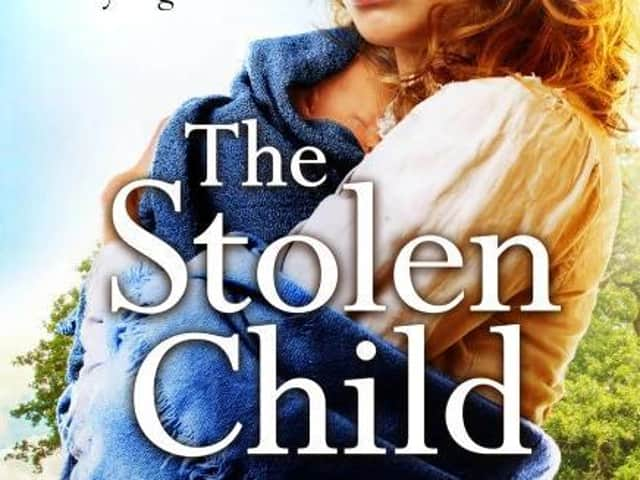 The Stolen Child
Post-natal depression is a psychiatric disorder that has had many labels down the centuries…
The ancient Greek physician Hippocrates believed it was a 'puerperal fever' that affected the mother's brain function, in her startling 15th century memoir, Margery Kempe wrote that she was being threatened by devils, and in recent times it has been recognised as a far more serious condition than the common 'baby blues.'
Jennie Felton, whose has become one of the nation's favourite saga writers with a string of gritty historical novels, including the much-loved Families of Fairley Terrace series, turns the spotlight on the heartbreaking plight of women suffering from psychiatric problems in the early years of the 20th century.
Hard-hitting, compelling and filled with a beautifully portrayed cast of characters, The Stolen Child is an eye-opening account of one woman's ordeal in the hell of post-natal depression, and her battle to be heard when she is committed into the care of a local asylum for treatment, and becomes convinced that her baby has been stolen.
In the cold winter months of 1911, mother-of-four Stella Swift is struggling to feed her six-week-old son Will and care for her family at the same time. While her miner husband Tom works at the pit from dawn to dusk, Stella is trapped in 'a haze of exhaustion and despair' and 'suffocating' under a black cloud of depression.
And when Tom finds her in the kitchen one night, holding a shard of broken glass near the baby, he immediately recalls a childhood neighbour who 'went funny' after giving birth and smothered her sleeping infant, and is terrified for the safety of his little son.
Recognising that he and Stella have reached a turning point in their lives, Tom calls in a doctor who admits her and baby Will to Catcombe, the nearby asylum, now rebranded as a mental hospital but which still carries a terrible stigma, and invokes horror and dread among local residents.
Although the regime is not as harsh as it once was, it's not somewhere that Tom wants to send his wife, but he knows has no choice. Turning to Stella's kind-hearted sister, Grace Baker, for help taking care of his other three children whilst he keeps working at the mine seems like the simplest solution until Stella is well.
But there is a shared history between Tom and Grace… they 'walked out' together for three years before Grace ended their relationship because he treated her badly. Now, Grace is a widow, Tom is a changed and more mature man, and it wasn't until he lost Grace that he realised how much he cared for her.
Meanwhile, Catcombe seems to offer the respite Stella needs, until one day she becomes convinced that the baby the nurses hand to her is not Will. Could Stella be losing her mind, or is it true that a mother will always know her own child?
Felton gives readers an unflinching account of the often cruel treatment of women suffering from not just post-natal depression but other mental illnesses, and the social 'crime' of giving birth to a child out of wedlock.
Brimming with high drama, anguish, love, loss, tragedy, and gripping twists and turns, this is an absorbing and poignant story of a family in crisis, with vivid descriptions of life in an asylum in the early years of the last century, and plenty of twists and turns to keep the pages turning.
Felton, a born storyteller, has a warm and compassionate heart, which is reflected in Stella's moving story, and an eye for the rich period detail that brings the past to life. Perfect reading for January nights!
(Headline, paperback, £6.99)