The Six Tales of Christmas By Anne Marie Ryan: Gentle, compassionate and uplifting story - book review -
A thoroughly heartwarming and inspirational story of friendship, family and community but a much-needed wake-up call to use or lose our invaluable independent bookshops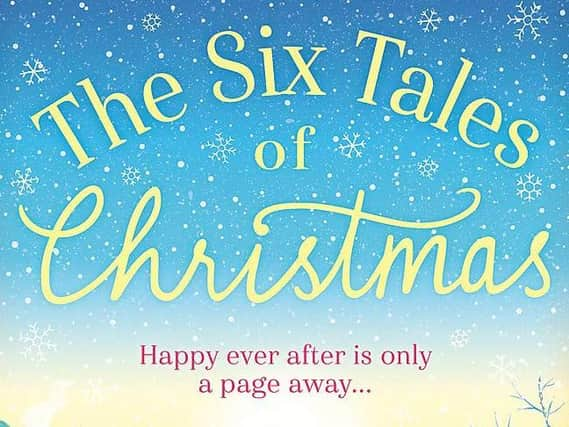 Picture this… flames leaping enticingly in the fireplace, a squashy velvet sofa, a coffee table laden with home-made ginger biscuits, and shelves groaning under the weight of hundreds of books.
Stowford Bookshop, nestling on the green of a rural Cotswold village, is a dream stop-off for all book lovers but behind the quaint, quintessentially English façade, the threat of closure is taking all the fun out of the Christmas season, and it will take a miracle to save it.
If you need a pandemic panacea this winter, curl up with children's fiction author Anne Marie Ryan's debut novel for adults and enjoy not just a thoroughly heartwarming and inspirational story of friendship, family and community but a much-needed wake-up call to use or lose our invaluable independent bookshops.
The festive spirit of sharing, caring and giving is written all over this gentle, feelgood read about the ability of community to help the sad, grieving and lonely, and the power of books to educate, entertain, and even transform lives.
It's almost Christmas and snow is falling in the Cotswolds. Simon and Nora Walden, owners of the cosy, welcoming Stowford Bookshop, are gearing up for the festive season. But beyond the shop's legendary seasonal window display, storm clouds are gathering over their future.
It's been the wettest December Nora can remember and it has not just exposed their leaking roof but kept their valuable customers away and made it more and more difficult to make ends meet and pay their bills.
Nora, who firmly believes that as long as you have a good book for company, you never need to feel lonely, is delighted when an elderly customer comes into the shop and buys a book that has been on the shelves for years… but she knows in her heart that it won't be enough to keep the bailiffs from the door.
Fuelled by mulled wine and mince pies, Nora and Simon hatch a plan to rouse community spirit, sending out six carefully chosen books to lonely residents in their village… and one by one, they come to the shop, all of them touched by the gesture and already feeling a little less alone.
Soon books start flying off the shelves and change the lives of those who received the unexpected gift, but will it be enough to change the bookshop's fate?
If books and bookshops are your bag, then this gentle, compassionate and uplifting story – with its big heart and messages of good cheer, hope and healing – will fill you with that special seasonal glow and provide a welcome escape from a year that most will want to forget.
Loving, caring, warm and wise, Nora and Simon are the perfect couple with whom to share the spirit of Christmas as their simple acts of kindness bring comfort and a much-needed new page for those who are lonely, depressed and struggling.
Mental health and other sensitive issues like rural poverty and bereavement are addressed candidly and with insight and empathy, and avid readers will enjoy the references to books past and present which have enriched so many lives down the years.
So if your joy this season is a festive fillip with a delightful literary twist, step into the Stowford Bookshop and discover that happy endings really do begin with a good book!
(Trapeze, paperback, £8.99)