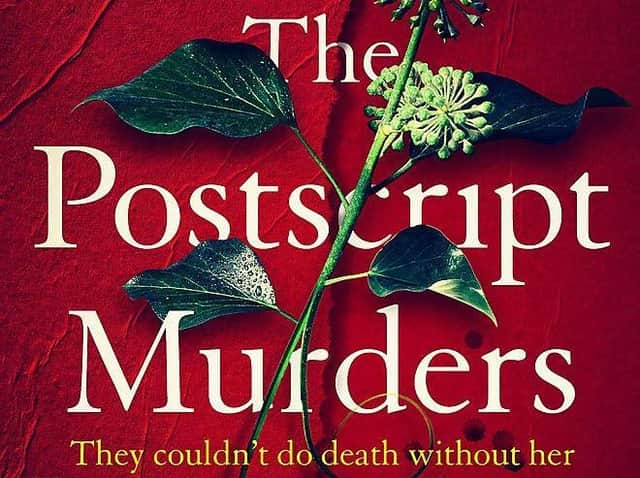 The Postscript Murders
The sudden death of a ninety-year-old woman in her seafront apartment on the south coast of England should have no particular interest for the police.
But Peggy Smith's visiting carer has her suspicions, and she wants DS Harbinder Kaur to help her prove that this is not death by natural causes… but murder.
Head off to the sleepy West Sussex seaside town of Shoreham-by-Sea for Elly Griffiths' second gripping murder mystery starring the intriguing gay Sikh detective who captured the imagination of readers in The Stranger Diaries, a Richard and Judy Book Club pick and The Times Crime Book of the Year.
Griffiths – best known for her critically acclaimed Ruth Galloway Mysteries – is on tip-top form in this clever, cosy but still caustic, murder mystery series which delivers all the mood music of the Golden Age classics but with a delightfully original contemporary twist.
At the helm is the wily and romantically frustrated Harbinder, who lives at home with her Sikh parents but hasn't yet dared to break the news that she is gay. In her new case, she joins forces with a wonderfully diverse group of amateur sleuths – a whip-smart Ukrainian care worker, a sprightly eighty-year-old retired broadcaster, and a former monk – to dig out the truth, however dangerous that may prove to be.
There's nothing Peggy Smith likes better than sitting with her binoculars in her armchair in the window of her seafront retirement flat, watching the world go by, and occasionally making an inventory of the people she has seen.
And when she is found dead in that same chair by her carer Natalka Kolisnyk, a Ukrainian maths whizz with a sideline in buying and selling bitcoin, it initially seems clear that Peggy had died from a heart attack.
But Natalka is not so sure… Peggy's home is full of thriller books in which the authors have acknowledged her role as a 'murder consultant' in plotting deaths, and Peggy had recently mentioned to Natalka that someone was 'watching' her.
Convinced that Peggy might have been murdered, she visits the police station and pours out her concerns to DS Harbinder Kaur who is not convinced that there has been foul play but agrees that it might be best to 'look under the surface.'
Meanwhile, Natalka draws on the assistance of Benedict Cole, the 32-year-old former monk who owns The Shack café opposite Peggy's flat, and gay 80-year-old Edwin Fitzgerald who fears he is the 'only sentient being' left in the retirement flats now that his good friend Peggy has gone.
And the case hots up for Harbinder when Natalka discovers that Peggy had lied about her heart condition, that a masked figure had levelled a gun at Natalka as she sorted through books in Peggy's flat, and that a plain postcard with the words 'We are coming for you' was tucked inside an advance copy of a top crime writer's new book.
Perhaps there is no such thing as an unsuspicious death after all…
With her trademark elegance, fluency and sharp eye for quirky characterisation, Griffiths certainly knows how to put fun into a cracking murder mystery as she garners all those much-loved, old-fashioned detective story tropes, throws in some thrills, kills and spills, and carries us headlong into a satisfying denouement.
From the sleepy seaside town of Shoreham, to the granite streets of Edinburgh and on to the shores of Lake Baikal, this is a crime caper with a warm heart and a clever brain that is guaranteed to both entertain and enthral.
And with a supporting cast of perfectly portrayed, endearing characters, an intriguing trail of clues and red herrings, and a wealth of fascinating literary and author references to keep a smile on the faces of keen bibliophiles, The Postscript Murders is reading heaven for all crime mystery fans.
(Quercus, hardback, £18.99)