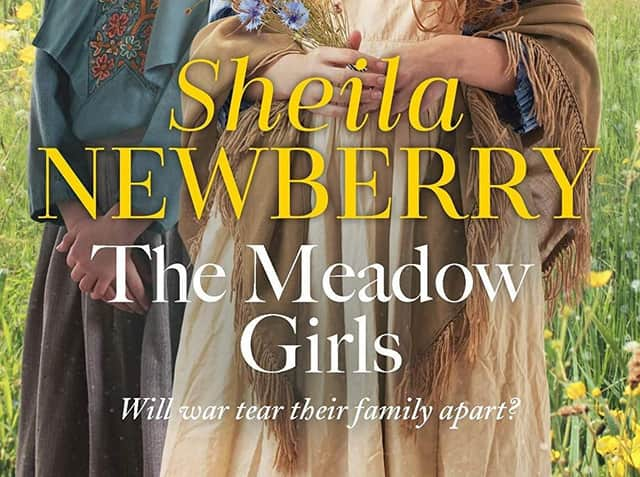 The Meadow Girls
As two sisters play in the sunshine on a perfect summer afternoon in 1914, the drums of war are already beating and soon their idyllic lives will never be the same again.
Sheila Newberry, the Suffolk-born author who sadly died in January this year, knew a thing or two about the ups and downs of family life. A mother of nine children, and with twenty-two grandchildren and six great-grandchildren, this much-loved writer has left a legacy of nostalgic sagas – including The Winter Baby and The Nursemaid's Secret – which have enthralled readers across the decades.
In The Meadow Girls – first published as The Watercress Girls in 2009 – Newberry transports us back to the early decades of the 20th century where we meet two sisters who grow up to lead very different lives and who seem destined to never be reunited, and resolve an old secret.
In a small Suffolk village in August of 1914, twelve-year-old Mattie Rowley dances in the stream, spraying her six-year-old sister Evie with silvery showers of water, as they enjoy exploring the meadows and picking bundles of watercress.
Their mother Sophia feeds the delicious locally-grown watercress to the paying guests at their home, Plough Cottage, which is also the village inn. And one of their current guests is the mysterious foreign-born Mr B, a famous artist from London who wants Mattie to act as his model for a client seeking a portrait of a girl in a yellow dress.
It's a painting that will have repercussions down the years, but the Rowleys have other things on their mind as war has been declared, the family's two boys are leaving to fight in France, and the country is about to be thrown into turmoil.
As the years pass, the girls go on to lead very different lives. Mattie leaves home before the war ends, finding work in a wealthy relative's emporium in Plymouth, and then moving on to far-flung countries like Canada and America.
Evie, regarded by her mother as the younger sister who must traditionally stay at home unless she marries, is tied doubly to Plough Cottage by family misfortunes but she still manages to successfully pursue her own career.
Through marriages, deaths, births, war, heartbreak and separation, the sisters' bond remains strong, but more than fifty years later, will the two women finally be reunited to share their time in the meadows again?
The Meadow Girls is a beautiful, thoughtful tale exploring life's unexpected twists and turns, and the sacrifices, separations, loves and friendships that we encounter along the way. Full of rich period detail and nostalgia, and written with Newberry's natural empathy and insight into what it meant to live through times of upheaval and war, this gently uplifting story is a saga to savour.
Published throughout most of her adult life, Newberry's novels were always inspired by her own family's experiences and this charming, drama-filled novel certainly packs in all the warmth, wisdom and heartfelt emotions that were the trademarks of her writing.
And with the added bonus of a tasty, authentic recipe for cheese and potato pie to try out, Newberry's enchanting and heartwarming story is a delicious and wonderfully poignant read for long summer evenings.
(Zaffre, paperback, £7.99)