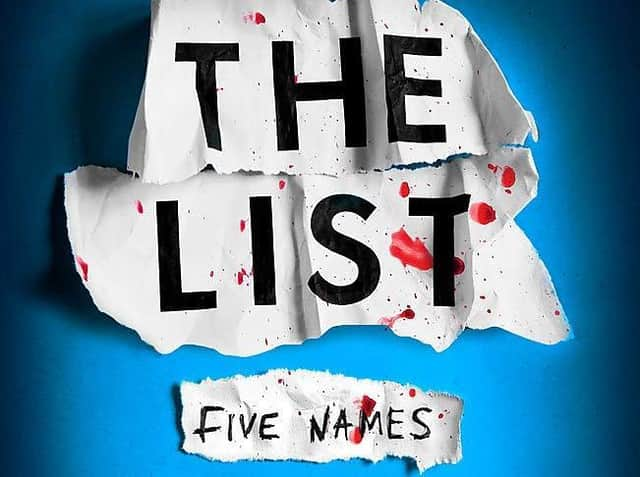 The List
When Beth Belmont stumbles across a discarded piece of paper on her morning run, she is shocked to find she is third on a mysterious list of five names.
And when she delves deeper and discovers that the first two names on the list have died in suspicious circumstances, it's the opener for a sadistic game of cat and mouse.
Just the unsettling premise of Carys Jones' gripping and devilishly devious thriller is enough to send a shiver down the spine, and falling headlong into this intriguing, multi-stranded story will take readers on a twisting, turning journey into lies, dark secrets and some terrifying revelations.
Written with a sharp eye for human frailty, and brimming with suspense, psychological intensity and beautifully drawn, complex and compelling characters, The List grabs hold from the very first page right through to the gobsmacking twist in its clever tail.
Cinema projectionist Beth Belmont is plagued by terrible and tormenting nightmares but fortunately she has her caring boyfriend, Josh, to help her through the trauma. She also goes out running every day, hard and fast, wild and free 'like an untamed horse' on the trail near home.
She knows every turn and every bump in the road on her route so when she spots something out of place – a slip of white paper lying in the moss at the base of a tree – she is immediately drawn to it.
On the paper are five names, written exquisitely and with great care, and the third is her own. None of the other names mean anything to her but there has to be some connection and by the time she reaches home, a feeling of unease 'coated her skin like a thick oil.'
Josh reckons that the list is a prank by her fellow workers at the cinema, but Beth isn't convinced. She can't understand why she is on the list and what ties her to the other four strangers so starts searching the internet for information about the first two names on the list.
And when she discovers that they were both about her own age and died in suspicious circumstances, she becomes terrified that she will be next. Plagued by questions that she can't answer and the paranoia that scars her life, Beth delves into the past of the two dead strangers.
What she finds will lead her down a path from which there is no return and into her darkest, deadliest and most dangerous nightmares...
Three strong and emotive narrative voices – one of them the author of the list – enable readers to closely observe both the watched and the watcher, and provide the dramatic backdrop to a troubled past as we slowly and insidiously spiral back through time to unlock some deeply disturbing truths.
The effect of our constantly changing perspectives on the increasingly paranoid Beth and her back story serve to heighten the tension to boiling point, with secrets, lies and revelations tumbling out on almost every page, and the menace of an obsessed killer only ever a heartbeat away.
Expect shocks, blind alleys, an enthralling cast, superb plotting and a palpable sense of foreboding as Jones blurs the lines between truth and lies, and thrills and chills our way to that final, unexpected act.
(Orion, paperback, £8.99)