The Hit List by Holly Seddon: Brimming with menace, intrigue and suspense - book review -
What would you do if you found your name on an assassin's online hit list?
Tuesday, 13th April 2021, 12:30 pm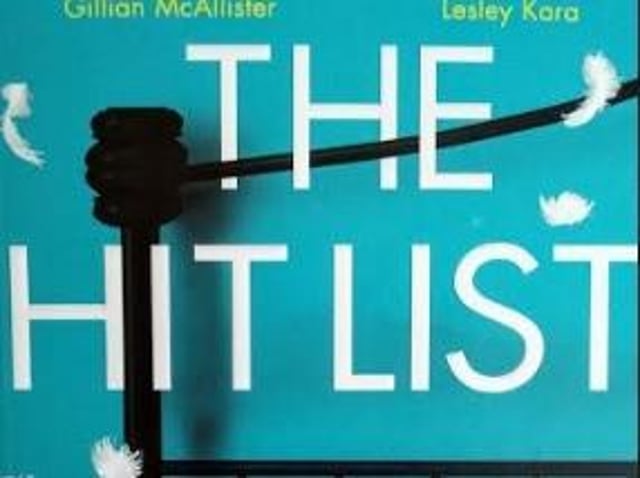 The Hit List
London teacher Marianne Heywood thought she was living a very ordinary life until her husband was killed in a road accident and a year later, she decides to surf through his laptop in search of the man she loved and lost.
What she finds there is so shocking that she starts to question all the she knows about him, their years together… and her own hoard of secrets and lies.
Be prepared for a twisting, turning nightmare journey into the disturbing recesses of the Dark Web in a gripping new tale from Holly Seddon, author of bestselling thrillers like Try Not To Breathe, Don't Close Your Eyes and Love Will Tear Us Apart.
This is a writer who knows how to chill and thrill her readers and The Hit List – featuring an intriguing cast of narrative voices – comes with large helpings of mystery, shocking revelations and deadly danger as we are thrust into an underworld where cruelty, brutality and inhumanity are only ever a heartbeat away.
It's exactly a year since 34-year-old Marianne's husband, charity worker Greg Darrow, was killed in a road accident on his motorbike and although a new relationship wasn't what she had been looking for, the new man in her life, widower Noah, is the perfect man to understand the grief she still suffers almost every day.
On the anniversary night of Greg's death, Marianne returns to the flat in Hackney where she lived with Greg and plans to spend the evening 'drowning herself' with everything he left behind. She wears his shirt and cologne, reads their love letters again, and opens up his laptop to browse through his emails.
But as she follows his footsteps across cyberspace, desperate to cling on to any trace of him, she finds – with a punch to her gut – that Greg has been accessing the Dark Web, a wormhole beneath the normal internet, 'an illegal place, filled with the worst of everything and where anything is available at a price.'
And in the final tab that Greg left open on his browser, Marianne finds a site called Assassin Supermarket Hacked… and a hit list with her name on it. The assassin hired to kill her is called Sam and to try to save herself, she must first unpick the wicked web in which Greg – the mild-mannered husband liked by everyone – had become tangled.
Was Greg trying to protect her… or did he want her dead?
The Hit List proves to be a true rollercoaster ride through powerful emotions as we join Marianne on her travels to some of the darkest places known to man, and share the unsettling and perilous truths that she uncovers at every juncture.
The intensity of Marianne's story is all the more electrifying as her starting point is that of a grieving widow in search of comforting memories of the husband she still desperately misses… and instead she stumbles across a world she could never have imagined, and into the line of fire of a ruthless killer.
Superbly plotted, brimming with menace, intrigue and suspense, and moving at a speed of knots, The Hit List will hit the spot with all fans of clever crime with an ingenious – and sometimes terrifying – premise.
(Trapeze, paperback, £8.99)