The Hiding Place by Jenny Quintana: A haunting and mind-teasing mystery - book review -
Behind the shabby walls of 24 Harrington Gardens are dark secrets and old lies… and Marina Alexander is determined to uncover the truth about her birth and the parents she never knew.
Monday, 22nd March 2021, 12:30 pm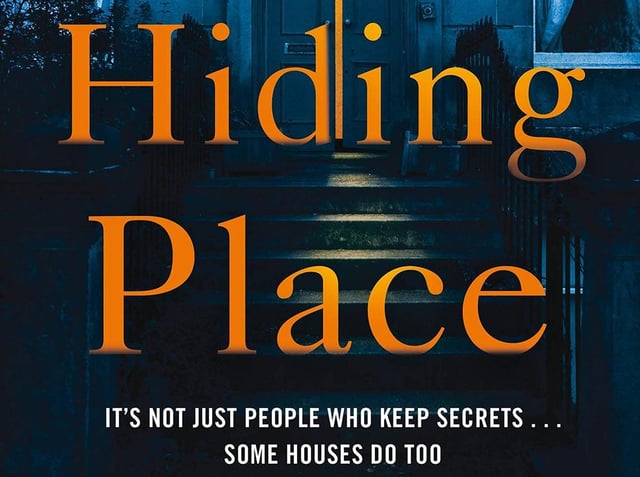 The Hiding Place by Jenny Quintana
With its crumbling cornices and cracked stained glass, the large, double-fronted house in a corner of Streatham looks like many other faded Victorian villas in London.
But behind the shabby walls of 24 Harrington Gardens are dark secrets and old lies… and Marina Alexander is determined to uncover the truth about her birth and the parents she never knew.
Jenny Quintana, author of stunning thrillers, The Missing Girl and Our Dark Secret, is back with another haunting, mind-teasing mystery which this time explores the human need for a sense of identity, and the hard choices we make that will echo down the years.
Brimming with the atmosphere, suspense and finesse that we have come to expect from this accomplished author, The Hiding Place is set over two timelines – the Sixties and the early Nineties – and is both a compelling tale of domestic upheaval and an astute psychological meditation on belonging, betrayal and love.
Abandoned as a baby in the hallway of a shared house in London, 27-year-old Marina Alexander from Wiltshire has never known her parents, and the circumstances of her birth still remain a mystery.
Marina was adopted by a loving couple and enjoyed a happy childhood but has never been able to settle into adult life. She left her job teaching languages, is dissatisfied with her current editing job, and seems to be 'lurching from one decision to the next.'
She knows she was left wrapped in a bright blue shawl in the hallway of the detached house in Harrington Gardens and has gathered information about the layout of the house and even the tenants who lived there in 1964 when she was born.
And when one of the flats at the house becomes vacant, Marina snaps up the rental, determined to find out who she really is.
Twenty-seven years earlier, 17-year-old Connie Littleton is still reeling from the premature death of her beloved mother a year ago. Connie has an ambition to be a writer, and encouraged by her mother, she dreams of being able to 'let her thoughts run and slide on every page.'
But she must support her bereaved bookseller father Thomas through his terrible grief and now she fears that she is pregnant to a boy she might never see again. Connie knows her options are limited and time is running out.
In 1991, Marina discovers that the walls of the house hold more than memories, and her reappearance hasn't gone unnoticed by the other tenants. Someone is watching Marina… someone who knows the truth.
Quintana, whose interest is in real life stories and the way ordinary people cope with terrible events, delivers a slow-burn and penetrating study of two generations of women, cleverly navigating readers through a complex and compelling layer of disturbing truths and revelations.
As the past unravels, we learn about Connie's plight as a pregnant, unmarried teenager in the Sixties, the gap in the understanding of her birth which has blighted Marina's life almost thirty years later, and the corrosive effects of damaged family lives.
Standing square – if not fair – at the centre of the story is 24 Harrington Gardens, the place where some residents would prefer secrets to remain buried and where a creeping sense of unease grows as Marina digs deeper into the past.
With a cast of fascinating characters, a gripping, emotion-packed mystery rolling out across two timelines, and written with an insightful and languorous elegance, this absorbing, heartbreaking drama sees Quintana at her storytelling best.
(Mantle, hardback, £14.99)