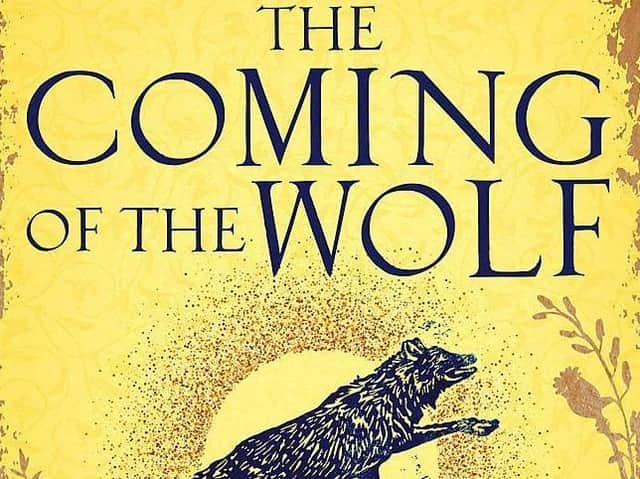 The Coming of the Wolf
Three years after the Battle of Hastings, resentment is still rife in some parts of England and there are those who would wreak vengeance on their Norman conquerors.
But in the borderland with Wales, Lady Christen of Ashdyke Manor is happy to keep a low profile – until her ageing husband, Lyulph, is slaughtered by brutal Norman attackers and her only option seems to be to enter into an arranged marriage with one of the enemy.
Just twenty years old and childless, Christen must decide whether to lose her lands, title and home, and spend the rest of her life in a nunnery… or marry a stranger and safeguard the future of both herself and her estates.
Thirty years ago, Elizabeth Chadwick made waves in the world of historical novels with her thrilling debut, The Wild Hunt, a sweeping tale of warring dynasties, political intrigue and soaring romance set in the wild, windswept Welsh Marches at the turn of the 12th century.
It was an instant bestseller, winning a Betty Trask Award, and was just the opener for a stellar career that has seen a string of enthralling stories mined from England's rich medieval history… not least novels featuring the life and times of William Marshal, the legendary 12th century soldier and statesman, and a brilliant trilogy starring Eleanor of Aquitaine, one of England's most iconic queens.
And now, inspired by a holiday in the Welsh borders, Chadwick has wound back the clock to 1069 and returned to this landscape of castles, forts and medieval military manoeuvring for a long-awaited and much-anticipated prequel to The Wild Hunt.
Married at fifteen to Lyulph of Ashdyke Manor in the Welsh borders five years ago, Lady Christen's life with a man thirty years older than herself has been one of comfort and safety rather than excitement and passion.
But the arrival of her reckless and belligerent brother, Osric – who has still not accepted the defeat of King Harold at Hastings three years ago – disturbs the peace at Ashdyke, and when the manor house is attacked by Norman invaders hunting for Osric, Christen is forced to witness her husband's murder and the pillaging of her lands.
The attack on Ashdyke was orchestrated by William FitzOsbern, Earl of Hereford and a relative of King William, who has a policy of rape and pillage, and it is only when Miles Le Gallois, Lord of Milnham-on-Wye, arrives that the attack is called off.
Young and ambitious, Miles was born and bred in England to a Norman father and a Welsh woman of noble blood, and he has his eyes set on marrying Christen and becoming the new Lord of Ashdyke Manor.
It's a stark choice for Christen, newly widowed and in danger of losing everything… marrying him would secure his tenure on all sides of the political divide, secure her future, and allow her to become the 'mediator' for Miles with the local people.
Meanwhile, Osric has been captured and is under armed guard and as part of the marriage deal, gains his freedom. Soon, Christen finds herself hastily married to Miles, with her brother swearing vengeance on her new husband.
Christen needs 'truth and trust' in this new marriage but her precarious union with a man who is essentially a Norman invites enemies from all sides and when Miles is summoned for a lengthy campaign by the king, Christen is left to watch his lands.
In the midst of war, these two former enemies must somehow learn to trust – and maybe even love – one another if they are to survive…
Using a wealth of impressive research, and the trademark empathy she has gained from her experiences with Regia Anglorum, an early medieval re-enactment society, Chadwick's enthralling new adventure is a rich and sumptuously authentic journey into those tumultuous early years after the Norman Conquest.
This is an author who blends history and romance with perfect precision, filling the pages with fascinating period detail, action-packed drama and warfare, the minutae of medieval domestic life, and the lighter, sweeter notes of heart-soaring passion.
From the savagery of the battlefield to the intimacy of a castle solar, the twisting, turning and often perilous world of Miles and Christen springs to vivid life as their lives and their marriage become prey to the whims of enemies and an ambitious king.
Love, loss, hatred, heartbreak and survival all play their part in this riveting adventure which sees Chadwick at her storytelling best. Don't miss it!