A Shooting at Chateau Rock by Martin Walker: Murder mysteries with a tasty, and quintessentially French, dressing - book review -
A crime web, which encompasses a Russian oligarch and stretches all the way to the Kremlin, shatters the peace of the police chief in a picture-perfect village tucked away in one of the most beautiful regions of France.
Wednesday, 10th June 2020, 12:30 pm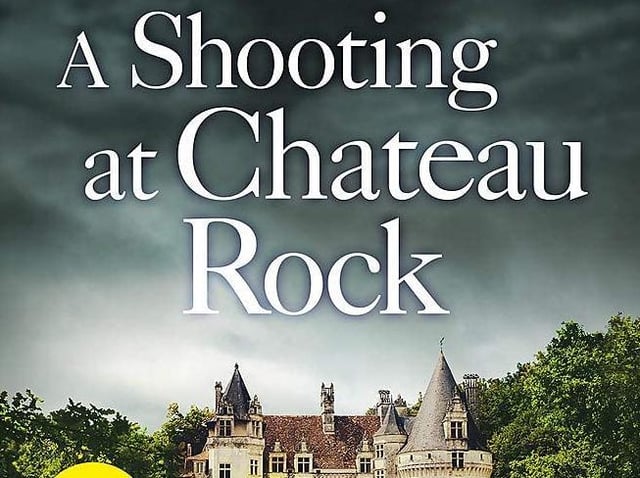 A Shooting at Chateau Rock
A crime web, which encompasses a Russian oligarch and stretches all the way to the Kremlin, shatters the peace of the police chief in a picture-perfect village tucked away in one of the most beautiful regions of France.
The considerable sleuthing talents of Lieutenant Bruno Courrèges are tested to the limit in the thirteenth book of Martin Walker's enchanting, French-flavoured Dordogne series which stars an astute, epicurean detective with a taste for crime, food and vin rouge.
Lovers of clever mysteries, social and political history, stunning scenery, excellent cuisine, and the very best of French wines have enjoyed sharing time with the irrepressible Bruno in Walker's exceptionally entertaining novels for over eleven years.
Walker is a prize-winning historian and journalist who spends most of his time in the Périgord region– the lush, gastronomic heartland of France – and has mastered the fine art of harnessing intriguing murder mysteries with paeans to his adopted country's rich history, landscape and culture to serve up stories with an addictive brand of Gallic charm.
At the heart of these witty, wonderful novels is the laidback Bruno, a bon viveur with a brain as discerning as his palate… a man who can crack crime in the fictional settlement of St Denis whilst cracking open a bottle of the best wine from Château Moulin-Caresse.
In his thirteenth mystery, Bruno gets a call from Gaston Driant, the distraught son of a local farmer, who fears his father was the victim of a scam. Gaston reveals that before his father's sudden death from what was thought to be a heart attack, the old man had sold the farm and put all the money into an insurance policy which would have financed the rest of his days in a very expensive residential home.
It means that Gaston and his sister have effectively been disinherited… but Bruno is not sure if there has been foul play or if Gaston's father was the victim of 'some fancy legal footwork' which could only be redressed by a lawsuit which the family could never afford.
But the canny police chief starts to dig deeper when he discovers that both the retirement home in a luxury chateau and the insurance company have links to Russian oligarch, Igor Ivanovich Stichkin, who is 'as rich as Croesus' and whose dealings are already being tracked by the French police.
Meanwhile, changes are coming to St Denis. The village's adopted and ageing British rock star, Rod Macrae, is getting divorced and selling his trendy home, Chateau Rock. As a farewell to all, Rod and his wife Meghan are organising a family reunion over the summer and their musician son Jamie returns with his new Russian girlfriend Galina.
Bruno pursues his inquiries into the farmer's death and the stolen inheritance, and soon learns that Stichkin is Galina's Ukrainian-born father whom Bruno is now investigating. Is this a coincidence too far?
As Bruno untangles a Gordian Knot of criminality reaching far beyond the vineyards of Périgord, he still has time to cook delicious meals for his friends and enjoy the life of his beloved Dordogne. And what's more, love is in the air. His pedigree basset, Balzac, is old enough to breed and a suitable beauty, Diane de Poitiers, is ready and waiting for the hound's attentions...
Walker's richly descriptive and captivating series shows no sign of flagging as we meet up again with Bruno's warm and sociable milieu, and follow an intriguing case which takes the wily detective from a rock star's luxurious chateau in the sunlit French countryside to the dark heart of Ukrainian politics, and from the rules on dog breeding to the secrets of oeufs mimosa and a classic dish of lamb shanks with pomegranate and walnuts.
And it is this eclectic mix which has turned Walker's amiable detective into the culinary crime king of rural France as these must-read, atmospheric and wonderfully complex whodunits magically morph into wish-you-were-here feasts full of food, humour and sensory delights.
New readers cannot help but be enchanted by the very human – and intensely humane – Bruno and his world, and seasoned fans can enjoy catching up with old friends and familiar faces from past encounters in St Denis.
Murder mysteries with a tasty, and quintessentially French, dressing…
(Quercus, hardback, £18.99)