The Minute I Saw You by Paige Toon: Warm, passionate and spine-tingling tale - book review -
Explores whether two people – both emotionally damaged and vulnerable – can truly fall in love at first sight, and, against all odds, make their bewitching and yet bedevilled relationship work?
Tuesday, 11th August 2020, 3:45 pm
Updated
Tuesday, 11th August 2020, 3:50 pm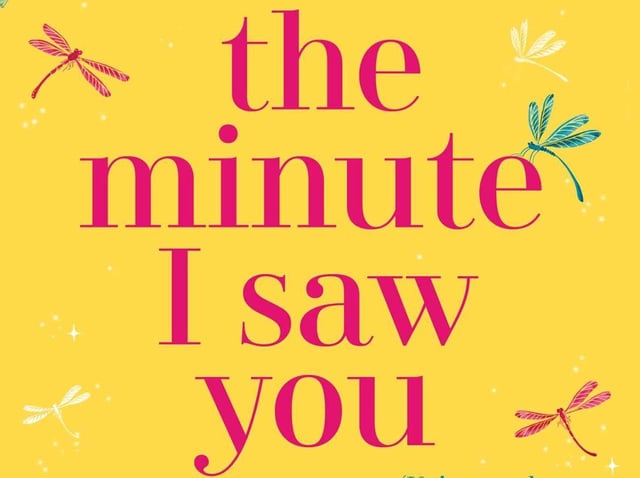 The Minute I Saw You
Are you looking for the perfect holiday read… a sexy, sizzling story to make you laugh, shed a few tears, and wish that the journey from first page to last didn't have to end?
Well, look no further than this warm, passionate and spine-tingling tale from the very talented Paige Toon, an author who can break our hearts, put them back together again and make life seem that little bit more special.
With a string of clever and perceptive novels already under her belt, Toon reaches new heights of emotive power in a beautiful, exhilarating and romantic odyssey which stars (arguably!) her two most adorable leading players yet.
Blending realism and romance in the most enchanting harmony, and with love, friendship and hope running through the story like an exquisite golden thread, The Minute I Saw You explores whether two people – both emotionally damaged and vulnerable – can truly fall in love at first sight, and, against all odds, make their bewitching and yet bedevilled relationship work?
When Sonny Denton walks into the Cambridge shop where Hannah Culshaw works as a dispensing optician, she is immediately and 'pulse-racingly' aware of him. Sexy and confident, fashion photographer Sonny lives in Amsterdam and is only in town to catch up with his family.
And that's fine with Hannah… she has a secret which she guards jealously, has been 'floating around' for a while now, and is currently house and dog sitting in Grantchester for her beloved uncle who is on a trip-of-a-lifetime world cruise.
But despite the fact that Hannah doesn't do long-term relationships, she has to admit that she felt an instant 'chemistry' with Sonny and knows instinctively that he did too.
Unfortunately, when Sonny turns up at the shop for his follow-up appointment, there is something 'definitely off' and at a chance meeting soon after, he reveals that he has received some shocking news and is now committed to making serious life changes… ones that can't and won't include sex and romance.
With even a short fling now off the cards, the two of them settle for being friends, with Sonny telling Hannah: 'I think you and I are so damaged that being together might be the worst thing we could possibly do to each other.'
But as summer hots up and their powerful attraction shows no signs of cooling, they start to question their reasons for shutting each other out. Are they both too broken to find love? And if they tear down the walls between them, will they still like what's on the other side?
Using her finely-tuned writing skills, her enviable grasp of the human heart and its insecurities, and her ability to find emotional electricity in the smallest of words, looks and actions, Toon sweeps us from historic Grantchester to cosmopolitan Amsterdam and the wild beauty of South Australia.
And there's a special kind of alchemy at play in this beautiful story, from the incandescent flame of Hannah and Sonny's first meeting, through the sparks of a love that seems doomed to never be fulfilled, and into the dark shadows cast by secrets in the past.
With emotional highs and lows at every turn, and a sexual tension that simmers and shimmers as the couple are forced to confront their own very personal and deeply-buried demons, Toon's heartfelt and uplifting story is guaranteed to hit the summer reading sweet spot.
And as a special treat in this year of Covid-19, Toon adds on a bonus short story featuring two of the book's supporting players, a lively Q&A section with readers, and a half-promise from the author that we may yet see Hannah and Sonny again. Enjoy!
(Simon & Schuster, paperback, £7.99)