Lancaster Litfest launches digital podcast project
Lancaster Litfest launches the first of three digital projects that will be created over the summer
Friday, 24th July 2020, 12:30 pm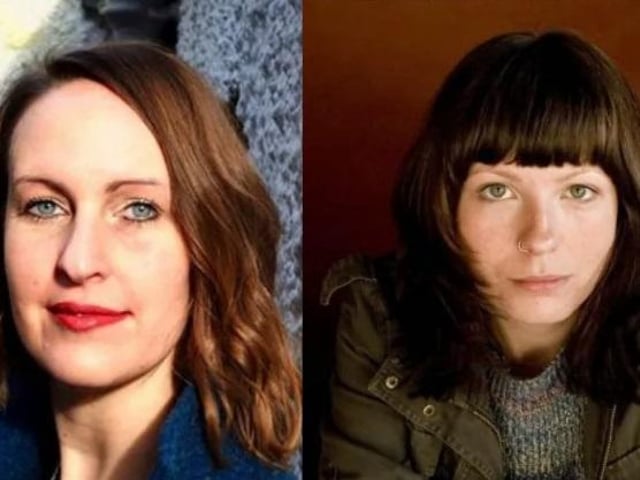 Authors Polly Atkin and Jenn Ashworth have both written podcasts for Lancaster Litfest's digital project.
No sooner had Litfest's 2020 festival begun in March, than it had to be cancelled.
This was doubly disappointing as the programme was strong and tickets were selling well. Like all arts organisations and businesses around the country Litfest was knocked for six by Covid-19.
To meet the challenge Arts Council England set up an emergency fund to help arts organisations survive the pandemic.
Litfest's application was successful and it can now announce the first of three ambitious digital projects that will be created over the summer.
Local writers Polly Atkin and Jenn Ashworth have specially recorded podcasts of walks they have taken in the area.
These will be available as free downloads and texts on the Litfest website (www.litfest.org/walking-solo) from Friday July 17.
The 'Walking Solo' podcasts can be enjoyed on the go, following in the writers' footsteps, or at home as walks in memory and imagination.
Litfest would like to invite everyone in the region to record their own 15- to 20-minute podcast of a favourite walk, whether in real time or imagination, and send it in.
The three best podcasts received by August 21 will be posted on the Litfest website in September.
The judges are: Jennifer Dobson (Manager of Waterstones, King Street, Lancaster), Karen Lloyd (Award-winning writer and Environmental activist) and Beth Pipe (aka 'The Cumbrian Rambler').
See www.litfest.org/walking-solo not only for a free download of Jenn's and Polly's podcasts (audio and text), but also for their tips and advice, and details of the free recording App to use for your podcast and how to submit it to Litfest.
Details of the other two digital projects, one on illustration for children, the other a local and international multi-voice poetry podcast, will follow later in the next few weeks.