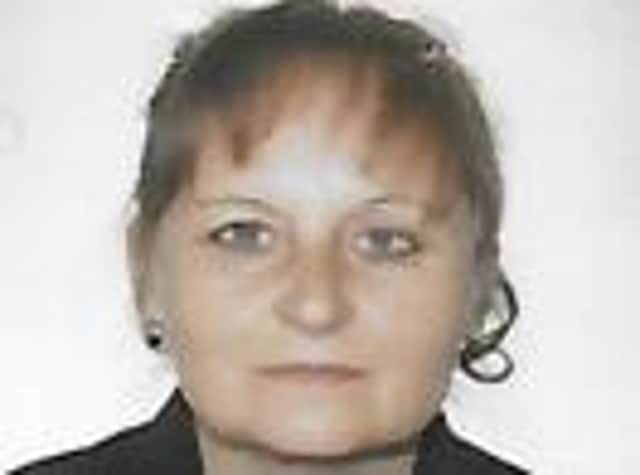 Russian author Liudmila Lazarus.
Liudmila Lazarus' picture book, written in verse, tells twenty stories of children who behave in a funny, silly and strange way.
'Let's Smile!' is her first book for children and about children.
Liudmila said: "I have three books published in Novocherkassk (Russia). They are of methodological and scientific character and were written for the students of high school where I worked for 20 years.
Lancaster author Liudmila Lazarus has written and illustrated a children's book called 'Let's Smile!'.
"But 'Let's Smile!' is my first book for children published in London by Olympia Publishers one month ago.
"The book tells 20 stories of children who may be funny or silly, naughty, and not attractive at all: fashionably dressed Rebecca changing her hairdos every hour; very brave Paul who fears nothing and who wants to be a doctor; toothless Ruth chewing the cud and sweets without stopping; absent-minded Silvester who can't find his sock.
"Many years ago I worked in kindergarten as a teacher. I found out that children (who are naive and kind by nature) may be a source of humour.
"I collected a lot of episodes (related to the behaviour of kids) which seemed interesting or funny to me.
"So it was children who gave me the idea of the book.
"I also drew my inspiration from the books by Samuel Marshak, a famous Russian poet, who wrote poems for children.
"His works were translated into many languages and his stories are unforgettable but the pictures in his books were black and white at that time though I always admired everything he had written.
"I decided to make the pictures in my book very bright with a lot of flowers and sunrays.
"The book is written in verse, since children memorise poems better than prose if they like stories.
"There are 32 illustrations in this book, designed and drawn by me."
Liudmila is a teacher of foreign languages and a translator and has been living in Lancaster for 17 years.
She said: "I wanted to write a very kind book about childhood, since it always lives inside all of us.
"I took inspiration from Russian folklore to write my book but I also depicted some characters known to English-speaking kids.
"If you look at the cover of the book, you'll notice that the 'representatives' of two kinds of folklore complement one another.
"The book is aimed at children age three to eight.
"​​​​​​​It took me more than one year to write and to draw this book and two years of collecting the material.
"I would like to have the Russian variant of my book published in Russia but it's a matter of time.
"When I had the first copy of my book in my hands I felt that I had done something good and was very grateful to the people who had participated in the creation of the book, the very dedicated and friendly team at Olympia Publishers.
"I did always wish to write something beautiful for children.
"I am working now on a collection of lyrical poems in English and Russian about people whom I met, about myself, about sadness and happiness, and about life in its numerous manifestations."
Liudmila Lazarus was born and educated in Russia.
She studied English and German at Rostov-on-Don Pedagogic Institute and Moscow Linguistic University.
During twenty three years she worked as a teacher at Volgodonsk Polytechnic Institute and kindergartens in the south of Russia.
'Let's Smile! is her first book for children and about children.
She admires poetry and music and is the author of sixty lyrical songs in Russian and English.
Some of them were broadcast in the UK.
The book is available at www.olympiapublishers.com, www.waterstones.com, www.amazon.co.uk, www.amazon.com, www.barnesandnoble.com, www.whsmith.co.uk, Waterstones, The Book Depository, Booktopia and Barnes and Noble.