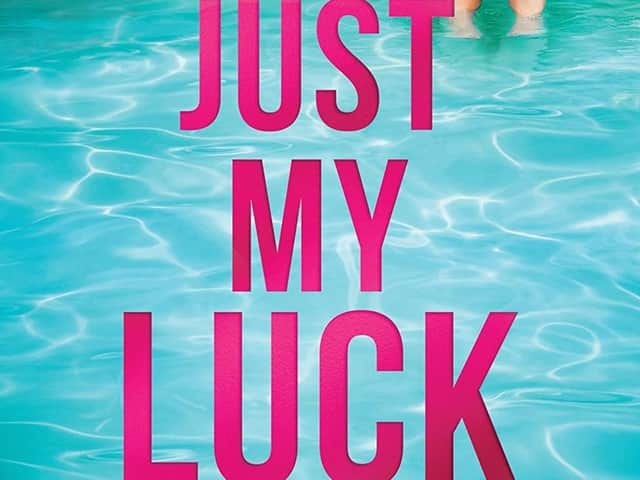 Just My Luck
Lexi and Jake Greenwood have always dreamed of winning big on the lottery… and now a single ticket has scooped them a whopping £17.8million.
But they say that money doesn't bring you happiness and, with secrets and lies waiting to bite back just when the couple thought they had it all, their small, domestic world is about to be spectacularly and disastrously torn apart.
Adele Parks, the writing phenomenon who now has twenty superb novels to her name in as many years, proves that she deserves every accolade that comes her way with this gripping, fascinating and brilliantly observed exploration of how instant wealth has the power to corrode, corrupt and ultimately destroy lives.
Just My Luck is the darkest and most delicious entertainment… a brilliantly crafted, cautionary tale of greed, betrayal, jealousy and family discord, and a compelling reminder that you really should be careful what you wish for.
For fifteen years, Lexi and Jake have played the same six lottery numbers with their friends, the Pearsons and the Heathcotes. The friendship group was formed when their eldest children were born and the mums met and bonded at parencraft classes.
They live in a small community where everybody knows each and over dinner parties, fish and chip suppers and summer barbecues, they have discussed the important stuff – the kids, marriages, jobs and houses – and they have laughed off their disappointment when each week they failed to win anything more than a tenner.
But then, one Saturday night, the numbers finally come up and they scoop an unbelievable £17.8million. Jake is already making plans to buy a new Ferrari, 15-year-old Megan wants an expensive holiday to New York, 13-year-old Logan longs for a house with a swimming pool, but Lexi, who thought a big win would make her feel invincible, is instead filled with apprehension.
Because, only a week earlier, there had been a rift in the friendship group and the other two couples pulled out… which means big trouble now for Lexi and Jake. Lies are bubbling beneath the surface, Lexi and Jake hold the ticket that is worth almost £18million… and their friends are determined to claim a share of it.
Parks carries us at lightning pace into the authentically portrayed domestic domain of the Greenwood family as their euphoria at a dream lottery win evaporates under an explosion of hidden secrets, shocking revelations, cruel lies and moral conundrums.
And it's not just Lexi and Jake who come under the author's forensic eye… we also witness the destructive effect of unimaginable wealth on their children, the erosion of once-close friendships across the generations, and the emotional turmoil that threatens to undermine the lives of all three families.
With each character drawn to perfection, dialogue that sparkles like the sharpest diamond, a plot that peers into the dark corners of suburbia, and a series of jaw-dropping plot twists which end with a final shocking revelation, Just My Luck is as thought-provoking as it is utterly addictive.