Inside Out  by Chris McGeorge: A gripping slice of escapism - book review -
Jailed for a murder she claims she didn't commit, Cara Lockhart has resigned herself to a kind of 'peace' in the predictable routine of prison life.
Wednesday, 21st October 2020, 3:45 pm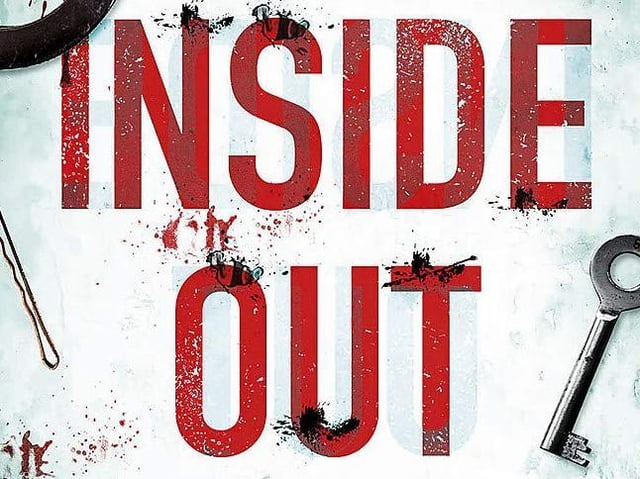 Inside Out
Jailed for a murder she claims she didn't commit, Cara Lockhart has resigned herself to a kind of 'peace' in the predictable routine of prison life.
But when she is bundled into a van in the middle of the night and transferred to a new high-tech jail where there are no windows, no clocks and no visitors, Cara starts to feel not just unsettled, but seriously unsafe.
Chris McGeorge, who wrote his first crime novel Dead Room as the thesis for his Creative Writing MA, is garnering much critical praise for his wickedly weird and wonderful stories which blend classic tropes with contemporary themes, and roll out lashings of intrigue and twists.
And after the success of his first two published novels, Guess Who and Now You See Me, McGeorge is back to play with our minds, confound our expectations, and set our hearts thumping with this dark and disturbing story set in a creepy, soulless prison where nothing – and nobody – is what it seems.
After several years in a standard women's prison, 23-year-old Cara Lockhart, who is serving a life sentence for murder, has been unceremoniously dumped at North Fern, the newest maximum security women's prison in the country.
Cara claims she is innocent but after almost driving herself crazy with thoughts that this wasn't what her life was supposed to be, she has given up, accepted her fate and found some happiness, even if it is a happiness 'soaked in grief.'
But this ultra-modern prison which has no windows, clocks, visitors or outdoor spaces, where the guards are almost prisoners too and the punishments are bizarre and cruel, has made Clara fear that this is also the place where she is fated to spend the rest of her days.
Her only friend is her cellmate, Stephanie Barnard, but one morning Cara wakes up to find Stephanie has been murdered… shot in the head with a gun that is missing. But the door was locked all night and that makes Cara the only suspect.
Cara has been set up and she needs to clear her name but digging out the truth is difficult when an investigation is governed by the prison's rigid timetable. As Cara starts to learn more about North Fern and the race is on to prove her innocence, she finds connections between the past and present which she never could have imagined.
And it seems that her conviction and her current situation might be linked in very strange ways...
With mystery and menace oozing from every page, and a clever, complex plot that leaves readers constantly guessing, Inside Out dishes up sheer entertainment from the intriguing opening sequences right through to the ingenious twist in its tail.
McGeorge is proving to be an accomplished master of the bizarre as we travel with Cara into the dark and sinister workings of a state-of-the-art jail that is more like the setting of a scary sci-fi film than a rough and regular HMP.
Add on the traditional 'locked room' mystery surrounding the murder of Cara's cellmate, a cast of shifty prison staff who are as intimidating as the inmates, and the gradual unravelling of the truth behind Cara's murder conviction, and you have a gripping slice of escapism that is just what every reader needs in this year of pandemic.
(Orion, paperback, £8.99)