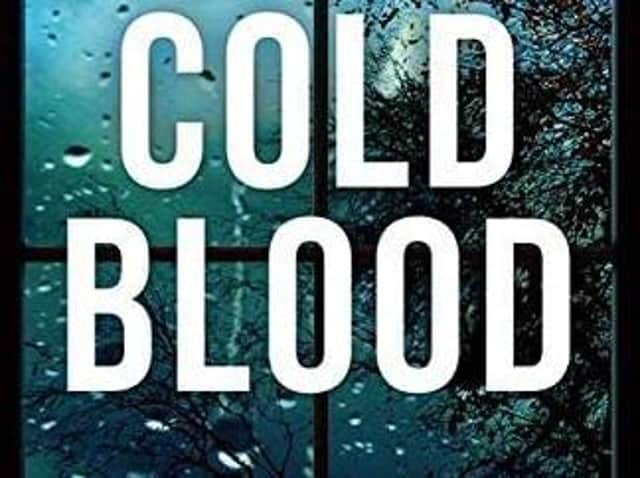 In Cold Blood
Every house has its own secret history… and some things are best left hidden.
But when the Whitworth twins begin renovation work on a house they have bought in the small Derbyshire town of Bainbridge, a body under soil in the back garden definitely isn't a secret that can remain buried.
Fans of Ann Cleeves' fictional detective Vera will find plenty to love in Jane Bettany's gripping debut crime series starring DI Isabel Blood, a fifty-something sleuth who juggles motherhood and domestic duties with the high-pressure job of running a murder squad.
The refreshingly middle-aged and pleasingly competent Isabel was born out of the 2019 Gransnet and HQ writing competition, awarded to women writers over the age of 40 who pen a novel with a protagonist in the same age range.
Bettany – who writes and teaches, runs a publishing and communications company, and loves helping people to share their stories and find their writing voice – took the laurels with this gripping whodunit which features a fascinating new female crime-fighter at the helm of a thrilling fast-paced murder mystery.
Twins Amy and Paul Whitworth have invested their joint family inheritance in a rundown detached house in Bainbridge with a scheme that involves doing some renovations, extending the kitchen, selling the property, and then moving on to their next money-making project.
But their plans are brought to an abrupt end when they discover a body buried in the back garden. Forced to leave her teenage daughter's parents evening, DI Isabel Blood and her team are called to investigate, but as she approaches Ecclesdale Drive, a feeling of unease settles in her gut. The property cordoned off is number 23… the house she used to live in as a child.
The forensic team estimate that the body has been in the ground for up to forty years, coinciding with the time that only child Isabel lived with her parents at the house. She immediately informs her team that she once lived there, but what she omits to say is that her father vanished from the house without a trace when she was fourteen years old.
His sudden disappearance left her with 'an ache that was chronic and incurable' and as her mother, who now lives in Spain, is still tight-lipped and 'cagey' about her father's disappearance, Isabel can't escape the unnerving sense of dread that maybe, just maybe, it's his body buried in the garden…
Possessing a wisdom and confidence which comes from both age and experience, Isabel is an intriguing and likeable police detective as her own troubled childhood plays out against a complex case dating back over forty years.
Guiltily aware that her work often overrides her personal life, Isabel also knows that 'sometimes being a good copper meant being a bad parent, and a rubbish wife.'
Dedicated, shrewd and instinctive, she is also a stickler for procedures rather than a natural maverick… but in a case that literally takes her too close to home, she is prepared to move out of her comfort zone and bend the rules.
But it's not just the leading lady who impresses here… Bettany's police procedural proves to be admirably authentic as Isabel and her team of superbly portrayed officers trawl back through time to discover the truth behind the body that has lain undiscovered for decades at the seemingly ordinary suburban house.
With unexpected twists and turns aplenty, a plot that takes us to some dark places, and an atmosphere that tingles with tension, In Cold Blood is an exciting opener to what promises to be an enthralling new series.