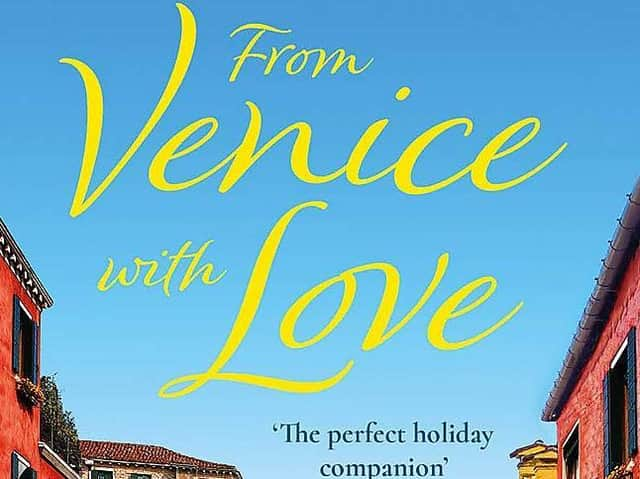 From Venice with Love
'A bridge, it seems to me, is a crossing point, a joining, a connection… the bond that you and I share is just such a joining in my mind and in my heart.'
If heart-soaring romance, a century-old mystery, and some of the most picturesque locations in Europe stir your soul and set fire to your senses, escape to the sun alongside master storyteller Rosanna Ley and bask in her new summer sizzler.
Ley, author of a string of dazzling novels that have taken readers to some of the world's most stunning locations, has the gift of blending enthralling family dramas with lush landscapes to deliver heaven-sent, holiday beach reads.
So if a break in foreign climes seems a world away at the moment, immerse yourself in this captivating and thought-provoking tale of two estranged sisters trying tentatively to reconnect, and a secret from the past that might just be the catalyst to mend their broken family bonds.
When freelance journalist Joanna Shepherd discovers that her husband of ten years has been cheating on her, she leaves London and returns home to the beautiful but dilapidated Mulberry Farm Cottage in rural Dorset where her unmarried sister Harriet is struggling to keep the farm afloat and cope with their eccentric 76-year-old mother Audrey.
The sisters' father died seven years ago and Audrey has been growing increasingly needy and demanding. Joanna and Harriet, meanwhile, have always seemed miles apart in every way… prickly Harriet feels 'clamped' into the landscape around her with no way to escape, and Joanna, who had no real connection to Mulberry Farm Cottage, left home fourteen years ago to work, marry and have the freedom to do what she liked.
With an uneasy atmosphere in the house, Joanna offers to look out some of her mother's mementoes in the attic and discovers a bundle of love letters, written in Venice in 1912 by a watercolour artist named Emmy to her 'heart's love,' a man called Rufus.
As one of Emmy's paintings of a bridge in Venice still hangs in Joanna's bedroom, she sets out to discover the true story behind the mystery woman, and is led to the picturesque alleyways and bridges of Lisbon, Prague, and the most romantic place of all… Venice, where a whole new magical world seems to unfold in front of her.
Meanwhile, back at the farm, a mysterious prowler is adding to Harriet's problems and interrupts her clandestine online search for the perfect partner. But will she ever find the true love she so desperately craves, will Emmy's story finally be told, and will Joanna and Harriet be able to rescue the cottage and rediscover their sisterly bond?
From Venice with Love is the sort of long, leisurely, lovely read that should be imbibed with slow relish, and preferably with a glass of wine in your hand and the sun on your back.
With a cast of beautifully portrayed characters, secrets in both the past and present, simmering romance, mystery, and a sprinkling of the supernatural, and all played out against the alluring backdrops of Prague, Lisbon, Rome and Venice, and the stunning West Dorset countryside, this is a sizzling, sunlit treat.
In her trademark style, Ley explores the fascinating dynamics of family relationships as the threads of Emmy, Audrey, Joanna and Harriet's lives are inexorably drawn together, and the painful truth of past events and disasters are finally revealed.
There is great sadness and plenty of food for thought at the heart of this multi-layered story, but also the timeless power of love, loyalty and new beginnings, and a brilliant twist in the tail. Enjoy!
(Quercus, paperback, £7.99)