Big Lies in a Small Town by Diane Chamberlain: A multi-layered tale which blends drama, mystery, secrets and intrigue - book review -
Budding artist Morgan Christopher thought her life and career had been forever derailed when she was jailed for a crime she didn't commit…
Wednesday, 5th August 2020, 12:30 pm
Updated
Wednesday, 5th August 2020, 12:36 pm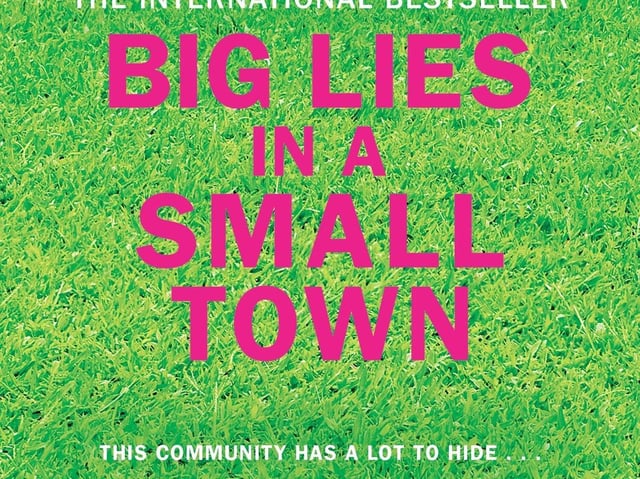 Big Lies in a Small Town
Budding artist Morgan Christopher thought her life and career had been forever derailed when she was jailed for a crime she didn't commit…
But when she gets an unexpected 'get out of jail free' card in the will of a famous black artist, the 22-year-old finds herself tasked with completing a mysterious mural which dates back to the early years of the Second World War.
Diane Chamberlain, bestselling author over twenty clever and compelling novels, including Necessary Lies, The Silent Sister and The Secret Life of CeeCee Wilkes, sweeps us away to the Southern state of North Carolina for a beautiful, interwoven tale of two women connected by a painting with a dark history.
Chamberlain, whose much-loved books often revolve around love, compassion and forgiveness, has a background in psychology which has given her an acute understanding of family life and the way people tick, and an enviable ability to create palpably real characters.
And Big Lies in a Small Town is a perfect example of her skills as we follow the emotion-packed stories of two women – nearly 80 years apart – who both find themselves alone, and up against the same brick walls of enmity and prejudice.
Morgan Christopher is facing her second summer in North Carolina Women's Correctional Centre after being given a three-year sentence for a serious motoring offence. She had been left high and dry after taking the blame for her boyfriend who immediately did a runner.
Morgan, who is estranged from her alcoholic parents, was studying art before her imprisonment and now her dream of a career as an artist is shattered… until a mysterious visitor makes her an offer that could see her released immediately.
Lisa Williams is the daughter of the famous, recently deceased African-American artist, Jesse Jameson Williams, who dedicated himself to helping young artists in his later years. Before his death, Jesse was building a gallery in his home town of Edenton in North Carolina and an unfinished 1940s mural was to be its central display in the foyer.
His will stipulates that Morgan should be released from prison and handed the assignment of restoring the old post office mural which was the work of a prize-winning young artist called Anna Dale who is rumoured to have 'lost her mind' while creating the canvas.
Morgan knows nothing about art restoration but, desperate to leave prison, she accepts. But Edenton is a place of 'petty concerns,' and under the layers of grime, she finds a painting full of disturbing images which tell a story of madness, violence and a conspiracy of small town secrets.
Decades earlier in 1940, Anna Dale, an artist from New Jersey, wins a national contest to paint a mural for the post office in Edenton. Alone in the world since the death of her beloved mother, and desperate for work, she accepts.
But what Anna doesn't expect is to find herself under suspicion in a town where prejudices run deep, where people are hiding secrets behind closed doors, and where the price for being different might just end in murder.
What happened to Anna Dale? Are the clues hidden in the decaying mural, and can Morgan overcome her own demons to discover what exists beneath the layers of lies?
With her warm heart and sharp eye for human frailties, Chamberlain's powerful and hard-hitting story explores emotive issues like racial inequality, misogyny, addiction, abuse and mental illness as two vulnerable but resourceful young women battle prejudice across two timelines.
Both Morgan and Anna have their personal demons and face huge challenges in small town Edenton where tensions run high and dangerous secrets lie just below the surface. As Morgan takes on the task of restoring the mouldering mural, she becomes more and more immersed in Anna's life, and determined to hunt out the truth of her disappearance.
Heartbreak is never far away in this beautifully written and multi-layered tale which blends drama, mystery, secrets and intrigue with fascinating insights into the artistic processes involved in painting a mural.
With each time frame superbly portrayed and an ending which brings readers a sense of sweet redemption, this is the ideal book to chase away the pandemic blues.