A Sister's Wish by Donna Douglas: Laced through with no-nonsense Yorkshire humour, and lashings of rich, nostalgic period detail - book review
Still haunted by a bomb that killed her young daughter and her much-loved best friend, Iris Fletcher returns to the Blitz-hit town of Hull unsure about how she is going to cope.
Tuesday, 30th March 2021, 11:44 am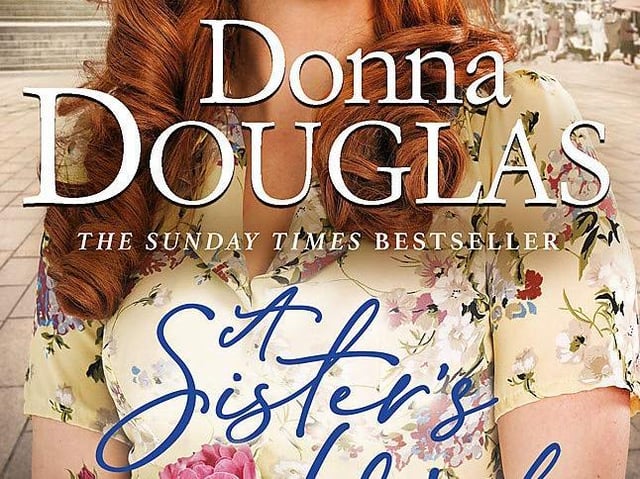 A Sisters Wish by Donna Douglas
After months in a convalescent hospital recovering from serious injuries she suffered that night, Iris cannot face the guilt that in some way or another, she has 'broken' her family.
Welcome to the second book in a drama-packed Yorkshire Blitz Trilogy from Donna Douglas, the York-based author whose popular Nightingale series brought a London pre-war hospital vividly to life, and won her an army of fans.
This exciting saga series is based on Douglas's research into the stories of Hull residents who lived through the Second World War. Using diaries, letters and the heartbreaking accounts of those who endured the Blitz, her aim is to 'convey some of their fighting spirit.'
And writing this new chapter about families struggling to survive and facing the fear of death, says Douglas in her author's note, put the current pandemic into a relatable focus.
In the spring of 1941, the families of Jubilee Row are organising a party for the return home of Iris Fletcher – who lost her three-year-old daughter Lucy, and her sister-in-law and friend Dolly Maguire – in a bombing three months ago.
Meanwhile, the Blitz on Hull intensifies with the daily fears of wailing air raid sirens, engines droning, and swooping enemy planes 'raining down their death and destruction,' making it seem almost inevitable that there will be more tragedies to come.
Iris has no time to mourn properly because her other children, Archie and Kitty, are also devastated by the loss of their sister and desperately need their mother.
Also on Jubilee Row is 20-year-old Edie Copeland, a widow whose husband was killed at Dunkirk and who is now caring for her baby son, Bobby. Being a single mother is hard but Edie finds support from Jack Maguire who was married to bombing victim Dolly and who, like Edie, is now raising his two sons alone. As she and Jack grow closer, Edie begins to wonder whether they could ever be anything more than friends.
And it's capable mum, 42-year-old Ruby Maguire, who takes charge as usual, bolstering spirits and lending a hand, as well as trying to keep her flighty sister Pearl Tyson – whose husband Frank is always on the run from the police – on the straight and narrow.
But, as the town prepares for more Blitz misery – it's the unexpected appearance of a face from her past which threatens Ruby's future far more than Hitler's bombs.
Once again Douglas brings us a vibrant cast of characters… from the double act of irrepressible Big May Maguire and her decidedly smaller but equally indomitable friend Beattie Scuttle, to a captivating supporting line-up of family and neighbours, this is a danger-laced tale of love, loss, loyalty and friendship in the hardest of times.
Laughter and tears are never far away as Iris returns home to face both her own and her children's fears and uncertainties, and the ever resourceful Ruby Maguire has to contend with not just her tough life on the home front but the tensions caused by her wayward sister Pearl and an unwelcome arrival.
Laced through with no-nonsense Yorkshire humour, and lashings of rich, nostalgic period detail, this is a fascinating portrait of everyday life on the home front in wartime, with its hopes and hardships, and will leave readers counting down to the next visit to Jubilee Row.
(Trapeze, paperback, £6.99)