Bank Holiday could be arrowing experience
There is a rare chance to play fast and loose with the Bowmen of Pendle and Samlesbury this bank holiday.
Monday, 19th May 2014, 1:00 pm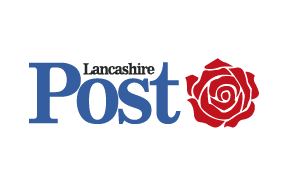 Bowmen of Pendle and Samlesbury this bank holiday
The bowmen are inviting people of all ages to come along and have a shot at archery on a special have-a-go fun open day.
Doors open at the Nab's Head Lane grounds, Samlesbury, on Saturday (May 24) from 10.30am to 4.30pm.
The event is part of Archery GB's Big Weekend, when clubs throughout the country will hold open days.
P&S chairman Di Clarke said: "This is an ideal opportunity for people to come along and just have a go. Archery is a great sport for all the family – from the youngest to the oldest.
"Our members' ages range from eight to 80 and, in many cases, entire families have joined after being bitten by the archery bug.
"All equipment will be provided on the day, no experience is needed and there's no age limit.
"We'll have people on hand to show you how to do it, so just turn up, shoot a few arrows and have a lot of fun."
The club dates back to 1902 and The Pendle Archers in the Clitheroe area. In 1932 the Archers merged with the Samlesbury Bowmen to create the Bowmen of Pendle and Samlesbury and, for the next 74 years, the club met at historic Samlesbury Hall.
The nearby Nab's Head Lane site opened in 2006 and the club is now in the process of extending and enhancing its clubhouse.
Follow the Bowmen of Pendle and Samlesbury on Facebook, visit their website at www.pendleandsamlesbury.co.uk or, for information abou