Find your hidden talents or enjoy a sweet theatre treat. Here's five things you must do next week
To include your event on this page email [email protected]
Sunday, 1st March 2020, 11:45 am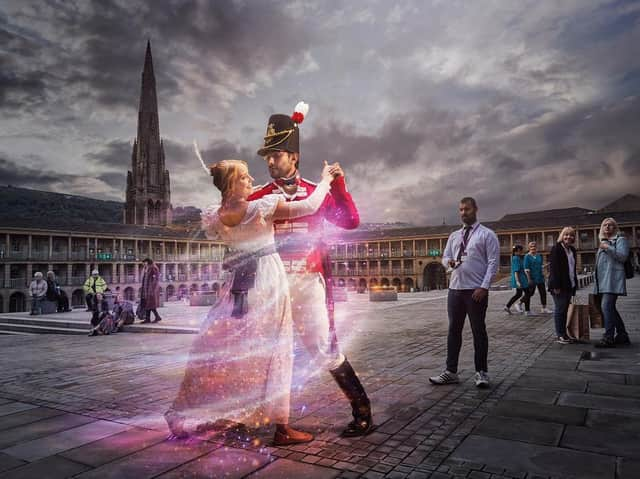 Tuck in to some Quality Street at The Dukes, Lancaster, from Tuesday
Quality Street, The Dukes, Lancaster, from Tuesday, March 3 until Saturday, March 7
Northern Broadsides' regency rom-com Quality Street offers the perfect theatrical treat this March. J.M. Barrie's delicious farce, written years before his now much-loved Peter Pan, tells the story of Phoebe Throssel who lives on Quality Street, the bustling hub of a quaint northern town where she runs a school for unruly children. See www.dukeslancaster.org.
KTB Music Jazz Jam, The Venue, Penwortham, Tuesday, March 3
A Jazz Jam evening of live music for everyone to enjoy. Whether you sing or play an instrument or not, you are welcome to get up and play or just go and listen. The extremely talented House Band led by Sam French will help guide everyone through the evening. Entry costs just £5, for more information ring KTB Music on 01772 933042.
Drawing Workshops, The Artistry House, Winckley Square, Preston, Wednesday, March 4
The Cunning Craftsman is coming to town! Artist and illustrator Chris Dorning is inviting budding artists or those who want to improve to take a project or idea, or just an open mind, to these new workshops. The evening, 4-7pm, costs £25 including all materials. For more see www.thecunningcraftsman.co.uk.
World of Wine, Holiday Inn, Preston, Thursday, March 5
Join the Lancashire Wine School for a wonderful world of wine tasting evening covering Australia and New Zealand. Australia is home to varied and very different wine-making regions while New Zealand has raised the benchmark for Sauvignon Blanc. Enjoy intense, complex and powerful wines from the other side of the world for £25 including full tasting notes, tutored tasting and use of professional tasting glasses. Book online at www.thelancashirewineschool.com.
World Day of Prayer, Ashton Methodist Church, Friday, March 6
The World Day of Prayer (formerly known as the Women's World Day of Prayer) is a global ecumenical movement led by Christian women who welcome you to join in prayer and action for peace and justice.It is celebrated annually in over 170 countries on the first Friday in March .The Movement aims to bring together people of various races and traditions in a yearly common Day of Prayer. The service for 2020 has been prepared by the Christian women of Zimbabwe and will be led by the participating Churches of Lea, Ashton and Preston. Find more at www.wwdp.org.uk.