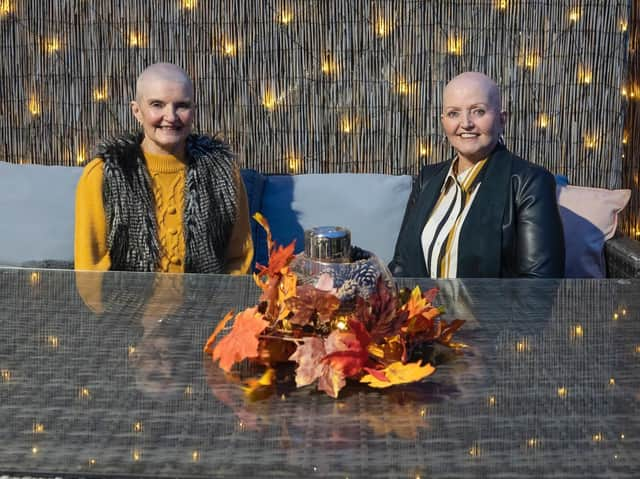 Anne and Linda Nolan, who have shared their cancer story in their new show At Home With The Nolans pictures: Quest Red
The Blackpool-based pop star and entertainer, part of the family singing sensation The Nolans, and who is currently appearing in new TV show At Home with the Nolans, said the news reignited the anxiety she had when learning she had secondary breast cancer in June.
Recent scan results showed new tumours in her liver.
The family reality show, which airs tomorrow tonight on Quest Red, is currently focusing on Linda and sister Anne's cancer battles. Anne has been told by her doctors she is currently cancer free.
Linda, 61, who underwent six rounds of chemotherapy at Blackpool Victoria Hospital, has made the decision not to get a prognosis. She said: "I don't want to know if I've got 18 months, two years or whatever,
"All I want for Christmas is to be around for a few more Christmases."
Speaking to The Gazette earlier this year, Linda said that, while she has worked hard to remain positive through her treatment, the thought of dying of cancer is "terrifying".
Linda, who has been cared for by sister Denise throughout her treatment, added: "I told my sisters I was fine but when I got inside my house, I cried,
The sisters Denise, Linda, Coleen, Maureen and Anne made a trip to the Lake District for an episode of their new family reality show.
"I needed to have that cry because I'm scared to death of dying."
Linda will now have an oral chemotherapy of 10 tablets a day to keep the cancer under control, which will take her total medication to 26 tablets daily.
She is keeping fit taking her dog Betty Boo, a gift from sister Coleen, for a walk every day to stay healthy and has vowed to enjoy every moment she can.
At Home with the Nolans airs on Tuesdays at 10pm on Quest Red and is available to catch up on Discovery+