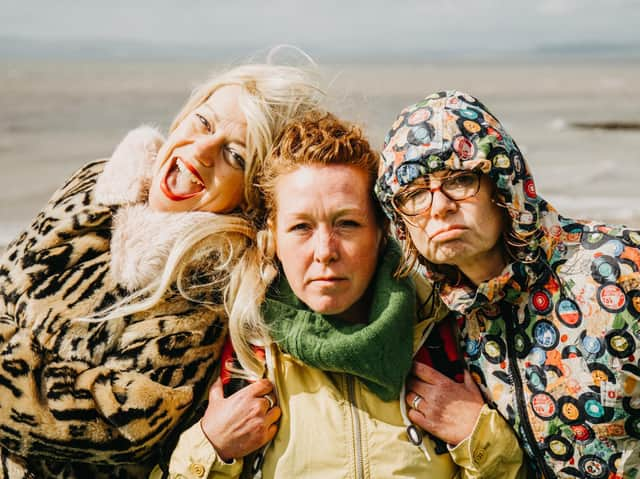 Don't miss the Ladies That Bus at The Dukes, Lancaster from Thursday
Painting for Pleasure Classes, Preston and Garstang, Mondays, Tuesdays and Fridays
If you fancy having a go at painting - or feel you would benefit from a refresher course – then look no further than these informative classes. They take place at the Arts Centre in Garstang on Mondays and at St George's Hall, Preston, on Tuesdays and Fridays. See www.painting-classes-uk.net for more.
Stargazing Night, Alston Observatory, Wednesday, February 5
The University of Central Lancashire's Jeremiah Horrocks Institute is offering a series of free public stargazing nights at the Alston Observatory over the winter months. There will be two tours on the night which include planetarium shows, short talks, question time and the chance to look through the telescopes. Book via www.eventbrite.co.uk.
Matt Richardson, Chorley Little Theatre, Friday, February 7
Following an acclaimed season at the Edinburgh Festival, the multi award-winning comedian takes to the road with a brand-new nationwide tour. Join the Red Bull Soapbox (Dave) host for a trademark hour of 'high wattage stand up' (Guardian). Suitable for ages 16 and above, tickets are just £14. Book online at www.chorleytheatre.com.
Bongo's Bingo, Blackpool Tower, Friday, February 7
The revolutionary party phenomenon, Bongo's Bingo - an outrageous combination of immersive live show, all-inclusive party and heads-down game of bingo - has a double date of shows this February with some very special guests. 5ive are the hugely successful British boy band from the late 90's and they debut at Bongo's Bingo, Blackpool next Friday. Following this, there will be a flagship show on Friday, February 21. All tickets are available from www.bongosbingo.co.uk.
Ladies That Bus, The Dukes, Lancaster, Thursday, February 6 until Saturday, February 8
Audiences are invited to hop on board for heart-warming and hilarious comedy-drama Ladies That Bus, the first professional theatre production of The Dukes' 2020 spring season. Inspired by the kaleidoscope of passengers that travel on the Route 555 bus between Lancaster and Keswick, the show fuses real-life stories and interviews with humour, songs and original music, resulting in a tale of journeys taken and not taken, of regrets and celebrations, of isolation and what it means to be free. Tickets are priced from £8 via www.dukes-lancaster.org.