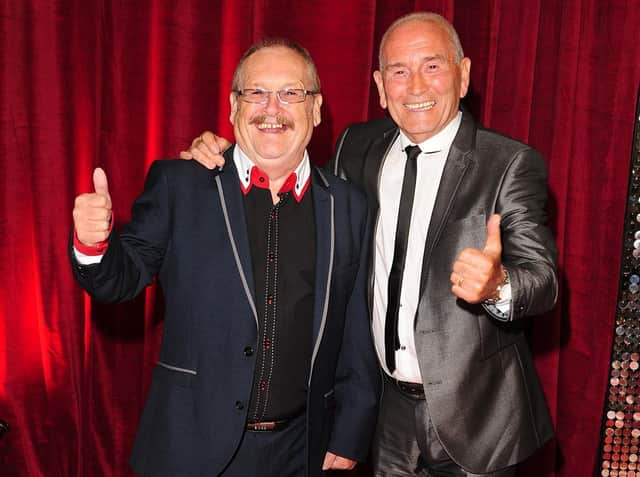 Bobby Ball with comedy partner Tommy Cannon
Bobby Ball's sons have spoken of their gratitude and outpouring of love as tributes continue to pour in for the legendary entertainer, who died on Wednesday aged 76.
Rob and brother Darren, who form part of their own double act The Harper Brothers said they have been "overwhelmed" by the tributes to their father.
The comedian, who lived on the Fylde Coast, was taken to Blackpool Victoria Hospital earlier this week with breathing difficulties. He later tested positive for coronavirus.
Rob Harper, who appeared on Good Morning Britain said: "Three weeks ago we did our last gig with Cannon & Ball at a place in Blackpool called Viva and he was up to his old tricks again.
"We are in a double act and we went on stage hoping to get a laugh and then Cannon & Ball went after, got the bigger laughs, turned around to us backstage and said 'That's how you get laughs lads'."
Darren added: "To work with them both, absolute legends. We can never fill his shoes."