Here are the five of the best dog kennels in Lancashire
Perfect holiday accommodation for your pooch can be hard to find
Thursday, 13th February 2020, 5:00 pm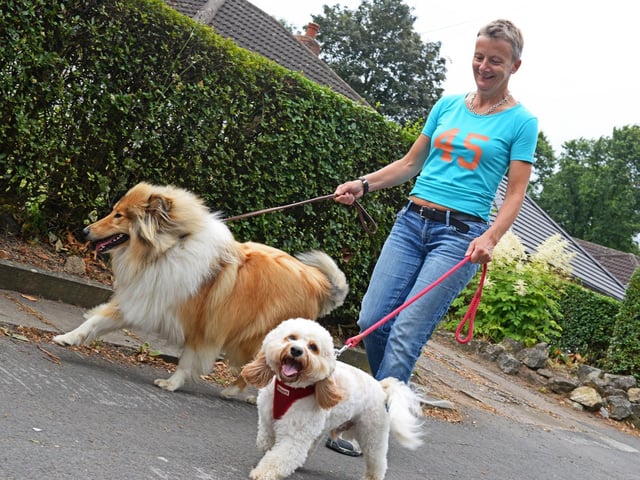 Lancashire Recommends... dog kennels
NEXT WEEK: Lancashire recommends... Golf courses. Any suggestions? Email [email protected]
Badgerswood Boarding Kennels and Cattery, Winmarleigh, Garstang Badgerswood Boarding Kennels and Cattery is located two miles from Garstang. Built in June 2016 it is a modern establishment that is fully licensed, insured and is a member of the UK Kennel & Cattery Association. Badgerswood has been designed with the comfort and safety of your pets as their top priority. Contact the kennels via email [email protected] if you have any questions. Visitors are welcome to visit during opening times or, if you need to visit out of hours, call them on 01995 605117 for an appointment. For more information visit their website at https://www.bwkennels.com/
Barton Boarding Kennels, Hallidays Farm, Barton Set in open countryside Barton Boarding Kennels has been designed and built to the highest standards and offers spacious comfortable heated accommodation for your dog with individual covered outdoor runs. It is a small family run establishment. You can find out more information on their website - https://www.bartonboardingkennels.co.uk/ or by calling 01772 863250.
Hudora Pet Hotel, Common End, Park Road, Adlington When you are looking for dog boarding kennels and catteries in and around Lancashire, at the Hudora Pet Hotel they would like to welcome you and your pet dog or cat to their tranquil, idyllic setting, nestled in open countryside. They consider their dog and cat boarding facilities to be the ultimate in luxury, space, safety and hygiene. Visit www.hudorakennelsandcattery.co.uk/ for more details.
Landorn Kennels and Cattery, Higher Bartle, Preston Landorn Kennels has been established for over 35 years. They know that leaving your animals with strangers to look after can be difficult and that you care dearly for your pets and that is exactly what they do too. Visit https://www.landornkennels.co.uk/ for more details.
Primrose Cottage Kennels and Cattery, Stalmine, Poulton-le-Fylde Set in nine acres of beautiful Wyre countryside, Primrose Cottage Kennels and Cattery can offer you the care and attention your pets deserve. Run for the last 14 years by the proprietors Beckie and Justin Rea, they can offer your pets a stay in a relaxed and stress-free environment. Visit www.primrosecottagekc.co.uk/ for full details.