Love is in the air. Or is it the spirits...? Here's five things to do today....
To include your event on this page email [email protected]
Friday, 14th February 2020, 6:00 am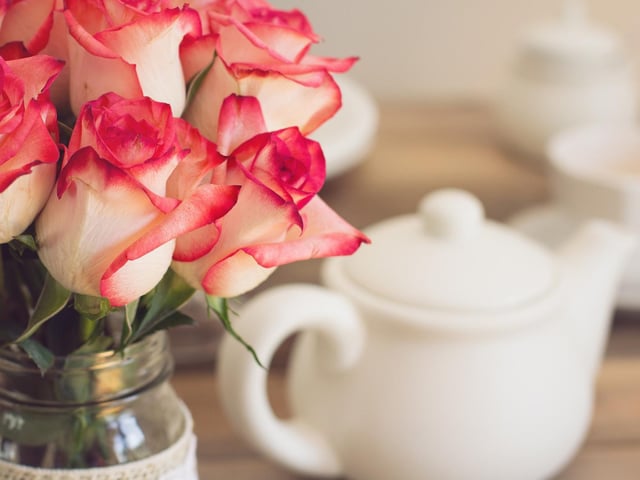 Treat your loved one to a Classic Afternoon Tea, today at the Riverside Cafe, Avenham Park
Ascend the long drive of reputedly the third most haunted house in Britain where silent torchbearers will be waiting for you.
Tonight, you can tour the darkened halls of Hoghton Tower. Encounter spectres from the past and hear about ghostly happenings from across the centuries. Venture through the passages where footsteps from another time may echo alongside your own. Will you see the black dog that haunts the Well House?
Suitable for over 16s only, tickets are £32 per person including a two course meal. There's more details online at www.hoghtontower.co.uk.
Valentine's Day Afternoon Tea
Celebrate Valentine's Day with a Classic Afternoon Tea for you and your loved one, this afternoon at the Riverside Cafe in Avenham Park. Find sandwiches, scones and sweet treats, all in a beautiful setting. It's £15 per person, see www.eventbrite.co.uk.
If you're searching for an alternative Valentine's Day gift, then look no further than the display at the ArtHouse on Eastbank Street, in Southport. Open until tomorrow there's textiles, painting, ceramics, collage and more. See www.sca-network.co.uk.
Ashton on Ribble Farmers' Market
Ashton on Ribble Farmers' Market offers fresh produce, Fairtrade goods, a collecting point for Preston foodbank and Ashton councillors' surgery, 11am-noon. Open 9am-1pm tomorrow at St Michael's Church, Tulketh Road. Call 01772 827835.
You are warmly invited to the launch of the new Spring Exhibitions at The Harris, Preston, tonight from 5pm. Officially opened by the Mayor of Preston, entry is free and everyone is welcome. Find more details at www.harrismuseum.org.uk.