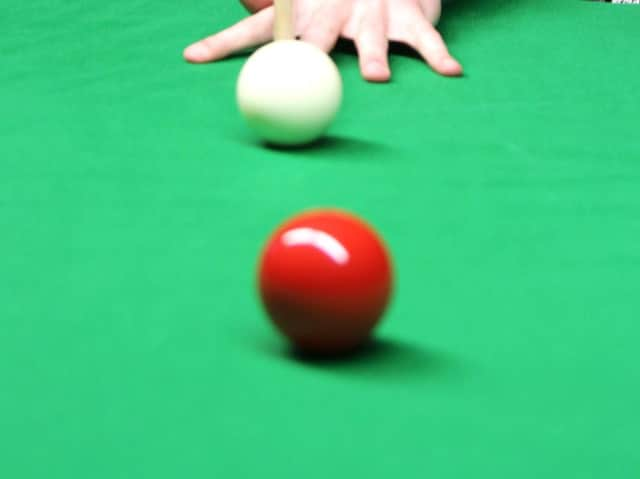 snooker is off the table for local veteran players
The English Partnership for Snooker and Billiards (EPSB) had issued guidelines to leagues up and down the country in a bid to get the green baize games at local level up and running again.
However, after weighing up the pros and cons of starting the season and the social distancing measures which must be in place, the PDVSL has come to the conclusion that it is not safe at the moment for players .
Chairman John Hilton said: "It is with regret that, after considering all the information provided by team captains/delegates, the committee has decided to postpone the start of the forthcoming 2020/21 league season until further notice.
"It has become clear that the official EPSB re-opening guidelines for inter club league snooker introduced from the August 1, 2020, will be with us for as long as the pandemic continues and these measures place a heavy burden on most of our affiliated clubs as well as this committee and players.
"At the moment we do not have sufficient support from clubs and teams alike to assemble any semblance of a league and this will surely be the case until some form of normality is resumed.
"I can assure all our members that we will be prepared to introduce a shortened version of our league programme as soon as circumstances permit, but at the moment any league programme looks to be out of the question for the rest of 2020. From the official guidance from EPSB, you will see why the additional measures insisted on is a step too far for the league.
"Stay safe and let's hope the situation improves much sooner than expected."
The league plans keep its member clubs informed of any updates regards the game restarting by email and on its website.