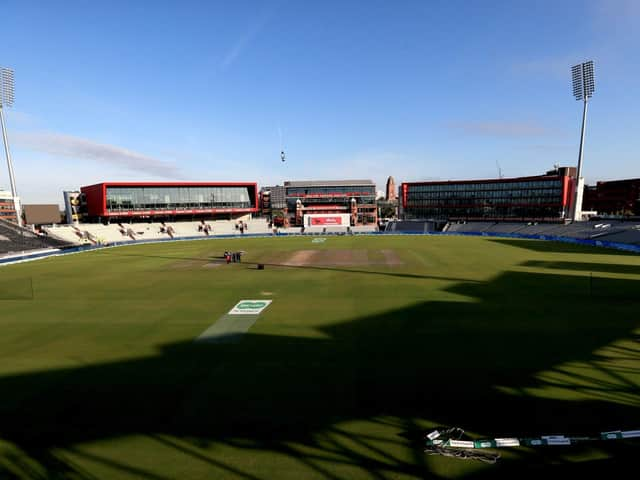 Emirates Old Trafford
Last month saw the Red Rose announce a record turnover of £34m for 2019, as well as a net profit of £5m.
The £60m redevelopment of the ground over the last decade has brought success on and off the pitch.
It staged matches in last year's World Cup and Ashes Test series but also generated revenue through the on-site hotel as well as the conference and event facilities.
Those improvements have culminated in selection as one of two 'biosecure' venues for the behind-closed-doors Tests against the West Indies next month.
Gleeson said: "I think it's massive now, especially with all the work that's been done, because it gives them an opportunity to host some cricket.
"They wouldn't have been having any cricket without the facilities available, I think the club is reaping its reward – it's got the conferencing and events side of it and that's massive.
"When the big games happen, Old Trafford has got everything you could want.
"It's very futuristic compared to a lot of the grounds. It's a brilliant set-up and they are working all the time to improve it, so it's interesting to see how far they can take it."
That work on the ground was also reflected in the attendance figures last season.
Vitality Blast ticket sales increased by 34 per cent over the course of the campaign, compared to 2018.
The Roses match was sold out for the sixth consecutive year last August, even if rain meant it was abandoned without a ball being bowled.
Gleeson said: "Old Trafford has everything you'd want – it's got the LED, all the screens, the fanzones.
"The Roses clash got washed out but, going round and seeing the set-up for the fans, they are doing everything right.
"Hopefully we can get back to that sometime soon."