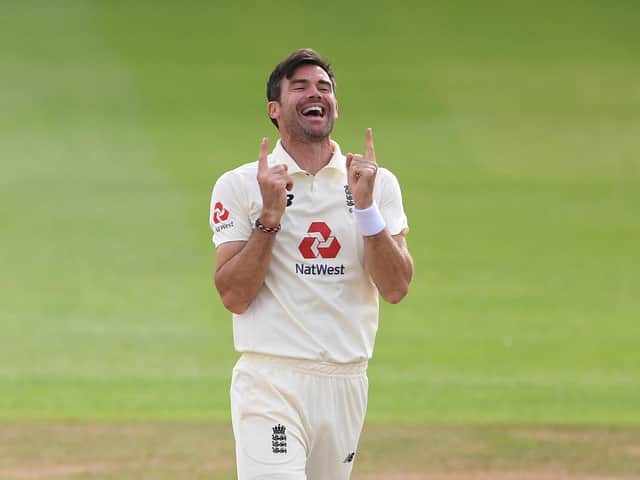 The moment of history as James Anderson claims his 600th Test wicket
Chapple has worked with Anderson with County and country, and, after the "Burnley Express" became the first pace bowler, and only fourth ever bowler in total, to reach 600 Test scalps, he hailed a staggering achievement.
Chapple said: "I'm not sure there is any context for an achievement like Jimmy's. It's ridiculous, really, 600 Test wickets in 18 seasons.
"He's got an amazing talent, but it's the work ethic, dedication and discipline he's shown to stay at the top for so long. He constantly strives to get better, he's come back from injury, and he's never really taken a backward step.
"Obviously he deserves massive credit. But, as a fellow professional and a coach, it's great to see someone put in that amount of effort. It's brilliant to watch his skills, his determination, his belief and his competitiveness on the field.
"Everyone at Lancashire is delighted for him. I'm sure his family is immensely proud, and he should be as well.
"Over the last 10 years he's been as good as anyone in the world, especially in England. But his record around the world has been improving as well.
"The standard he got to in his late twenties was fantastic, and he's been able to maintain that.
"His fitness levels now are astonishing. He's not slowing down, and I don't think he should have been subject to some of the criticism he's had over the past two weeks."