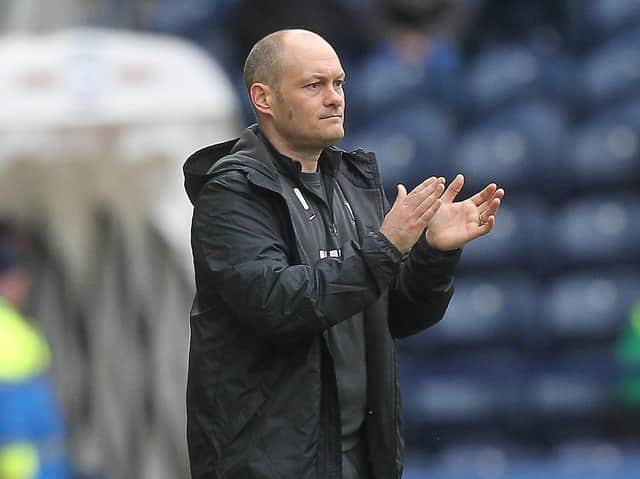 PNE boss Alex Neil
North End will host the Swans when the 2020/21 campaign kicks-off on the weekend of September 12/13.
They will then travel Norwich City a week later, followed by the visit of Stoke City to Deepdale on Saturday, September 26
Over the busy and hectic Christmas period, Alex Neil's men face Derby County on Boxing Day before entertaining Coventry City three days later.
On Easter Saturday, which is April 10, 2021, North End take on Brentford at home.
Their final fixture of the season sees them travel to Nottingham Forest on May 8
Sat Sep 12 Swansea City H
Sat Sep 19 Norwich City A
Sat Oct 10 international date
Sat Oct 17 Cardiff City H
Wed Oct 21 Queens Park Rangers A
Sat Oct 24 Huddersfield Town A
Sat Oct 31 Birmingham City H
Wed Nov 4 Reading A Emirates FA Cup 1
Sat Nov 7 Rotherham United A
Sat Nov 14 H International Date
Sat Nov 21 Sheffield Wednesday
Tue Nov 24 Blackburn Rovers H
Sat Nov 28 Watford A Emirates FA Cup 2
Tue Dec 1 A.F.C. Bournemouth A
Sat Dec 5 Wycombe Wanderers H
Wed Dec 9 Middlesbrough H
Sat Dec 19 Bristol City H
Wed Dec 23 A Carabao Cup Five
Tue Dec 29 Coventry City H
Sat Jan 2 Nottingham Forest H
Wed Jan 6 Carabao Cup Semi-Final
Sat Jan 9 A Emirates FA Cup 3
Wed Jan 20 Birmingham City A
Sat Jan 23 Reading H Emirates FA Cup 4
Sat Jan 30 Sheffield Wednesday A
Sat Feb 6 Rotherham United H
Wed Feb 10 A Emirates FA Cup 5
Sat Feb 13 Blackburn Rovers
Sat Feb 20 Cardiff City A
Wed Feb 24 Queens Park Rangers H
Sat Feb 27 Huddersfield Town H
Sun Feb 28 A Carabao Cup Final
Sat Mar 6 A.F.C. Bournemouth H
Sat Mar 13 Wycombe Wanderers A
Tue Mar 16 Middlesbrough A
Sat Mar 20 Luton Town H Emirates FA Cup Quarter-Final
Sat Mar 27 H International Date
Sat Apr 17 Stoke City A Emirates FA Cup Semi-Final
Tue Apr 20 Derby County H
Sat Apr 24 Coventry City A
Sat May 8 Nottingham Forest A Emirates FA Cup Final