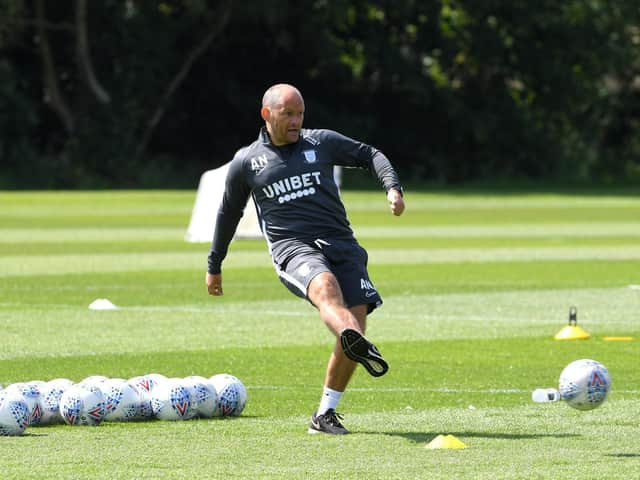 Preston North End manager Alex Neil during pre-season training in July 2019
The Lilywhites were granted permission from the EFL on Monday night to step-up their work and allow more contact among the squad on the Springfields training pitch.
Permission to start contact training is given on a club-by-club basis.
Clubs have to submit a lengthy risk assessment document, detailing the safety protocol they will adopt at the training ground, and only then will the EFL give the green light.
Social distancing measures will remain in place away from the pitch, with the North End squad continuing to arrive for work separately, not use the buildings at Springfields and washing their own training kit.
They are being tested twice a week for Covid-19 in line with EFL protocol.
Players being able to have more contact in training will allow North End manager Alex Neil to involve the squad in tactical sessions.
When they first reported back for training on May 25, players had to work in groups of five - those groups were spread out around the pitches.
The Championship season is due to resume on June 20 and the plan is to complete it by the end of July.
North End last played on March 7, with the campaign suspended on March 13.
They sit sixth in the table and have nine games of the regular season to try and cement a play-off place.