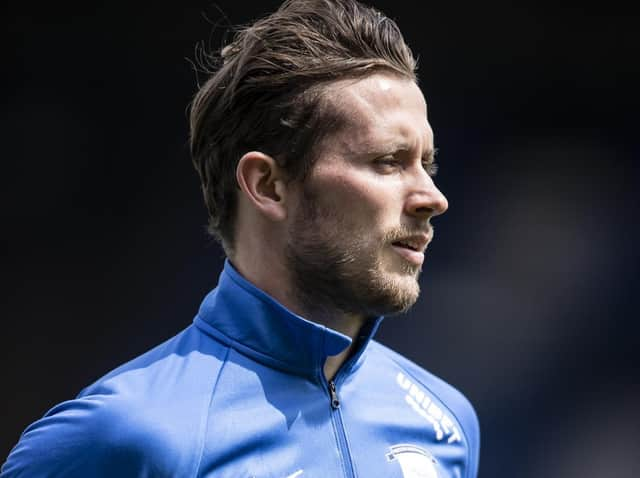 Alan Browne
The 25-year-old vacated his usual midfield role to play in defence, turning in arguably a man-of-the-match display.
Whether Browne plays there against Cardiff City Deepdale on Saturday (12.30pm) will be down to the availability of Darnell Fisher and whether Alex Neil wants him further forward.
It was a position he played in earlier in the season and enjoyed stepping in to for the Luton clash.
Browne said: "Right-back is not a foreign position to me, I've played there a number of times now.
"I'd been standing-in there in training and the gaffer must have thought I was a good outlet there.
"With Luton playing a diamond, it suited me to play at right-back – it allowed me the space to push forward and join in.
"It didn't work out quite as well as we have hoped because we didn't win the game.
"But I thought I got a little bit of joy down that right-side .
"I found it comfortable playing there.
"Darnell is better suited to it but me being able to push forward probably made me stand out a bit.
"The game opens up when you get front-facing, there were plenty of options ahead of me."
Browne got the nod last week with Fisher having had limited training and no involvement in the friendly games due to a groin injury.
Joe Rafferty was the other option but he didn't make the match day squad although was in the travelling party.
Having had their first experience of league football behind closed doors at Luton, the North End players will get to sample it at Deepdale this weekend against a Cardiff side who drew level on points with them last Saturday.
PNE's goal difference is one better than the Bluebirds and it doesn't need spelling out how important this clash is in the play-off race.
As far as playing in front of an empty stadium was concerned, Browne didn't find it too bizarre.
However, it still took a bit of getting used to.
Browne said: "It didn't feel too strange to be honest, you just had to get on with it.
"Luton had a bit of noise coming through the speakers in parts of the game.
"I didn't think that made much difference .
"I've watched a few of the games on television now and it is the same for everyone.
"It's best to try and shut out the surroundings and focus on playing the game.
"We were disappointed not to win at Luton so we need to get back on a run, starting against Cardiff."