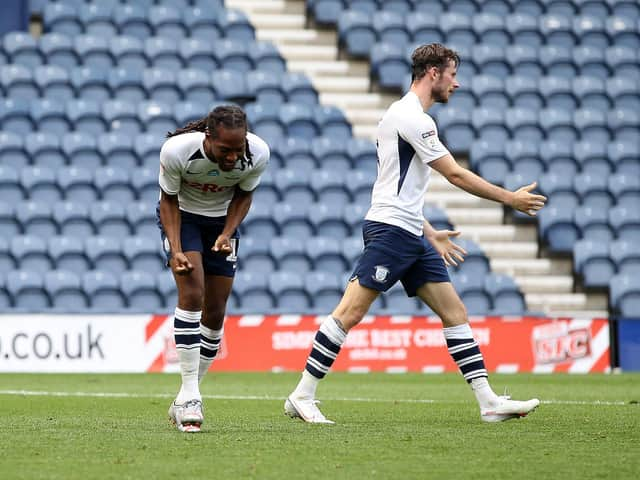 Daniel Johnson celebrates his equaliser
Indeed, Cardiff must have left the ground with a satisfying look at the table showing them having replaced their hosts into the all-important sixth spot in the Championship table.
An eerily empty Deepdale summed up the feelings of this fan, who was at at home a short distance away on a poor iFollow feed. We have somehow run out of steam at a key point in the campaign.
With seven games to go I am certain that an optimist will point out that there is no reason to be despondent just yet. I would be more open to this view if we were on a winning streak taking us to seventh by the end of play.
However, experience of both good and bad times tells me that momentum is one of the most important aspects of any run-in and there is no doubt the men in white shirts have lost their confidence at present. Perhaps more frustrating was the ease by which Cardiff put their noses back in front after Preston had equalised through Daniel Johnson.
A simple surge past two defenders saw a well taken strike clipped around Declan Rudd and a visible increase in confidence throughout the Cardiff team. Even then the hosts should have been back in the game as Andrew Hughes spurned a great opportunity with a header too close to the keeper.
Other bad misses followed, this time it being substitutes David Nugent and Josh Harrop either side of the Bluebirds finishing the game, with more defensive slips letting them in for their third and final goal.
Realistically, only a win in the 5,000 game to be played at Deepdale against Derby in midweek will suffice if we are going to keep the play-off dream alive.