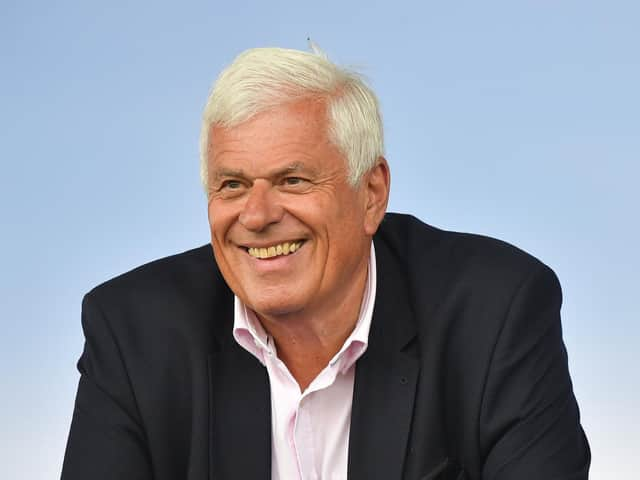 Peter Ridsdale
The Lilywhites advisor went to see at first hand the work being done by the PNE Community and Educational Trust.
Their 'Helping Hampers' campaign is helping senior North End season ticket holders during the Covid-19 pandemic. Food hampers are being delivered to those fans who find it difficult to get out during the crisis or are having to shelter.
Ridsdale donned safety gloves and a protective mask when doing a round of deliveries on Wednesday.
"It was great to be involved in," said Ridsdale.
"The PNE Community and Educational Trust have been doing a fantastic job.
"It was nice to see at first hand how it is being organised and to help make some deliveries."
Ridsdale advises North End owner Trevor Hemmings and is a key liaison figure with the EFL during football's shutdown.
Hemmings this week put £730,000 into the club via a new share issue, that the way he regularly invests.
Money put in via share issues doesn't class as debt as far as Financial Fair Play is concerned.
Ridsdale says the backing and approach Hemmings has taken through the shutdown is valuable.
In an interview on PNE's iFollow service, Ridsdale said: "His support is valuable, in the sense that without his support, we would not be here.
"It has allowed us, so far, to sail through relatively unscathed, but with his continued support we should be held up as how to run a club in the good times, let alone the difficult times."